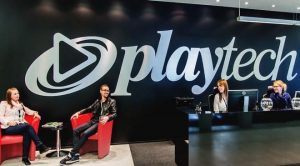 The Isle of Man-based gambling software development company Playtech is having some hard time amid an increasing global scrutiny, with more regulators across the world aimed to impose stricter measures on the industry.
For some time now, global gambling regulatory bodies are preparing for a crackdown that is supposed to prevent players from becoming problem gamblers and to help the existing ones to deal with the possible negative consequence related to gambling. In the UK, for example, the gambling regulators have consolidated their efforts in reducing gambling-related harm so that customers get fair, transparent and safe service.
On the other hand, the gambling software provider has been facing some difficulties in Asia, where Playtech has seen little warning from local lawmakers who have blocked it from operating on the unregulated or untaxed areas, which are also known as "grey" markets. All this made the company's Chief Executive Officer Mor Weizer to say that the company is facing its most difficult period in its current history. Still, Mr. Weizer insisted that the software supplier would manage to deal with the setbacks on its way, as it had done on many occasions before that.
Would FOBTs Crackdown Hurt Playtech's Performance?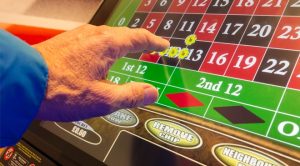 As mentioned above, Playtech has been facing some major issues lately. The Government of the UK, which has always been one of its largest regulated markets, has been preparing to impose a crackdown on controversial fixed-odds betting terminals (FOBTs), which according to campaigners were one of the main reasons for the increasing number of gambling addicts across the country.
As previously reported by Casino Guardian, the country's Government is preparing to impose a clampdown on FOBTs, by reducing the maximum stake allowed at the machines. According to media reports, the current maximum stake of £100 could be slashed to £2. Such a move, however, could have a devastating impact on some Playtech customers such as William Hill and Ladbrokes Coral.
At present times, technology of Playtech is used to power a large number of these terminals. According to Mr. Weizer's statement they account for 5% of gambling software developer's group revenues. According to the company's CEO, more serious measures imposed on fixed-odds betting terminals would have very small impact on its revenues. However, he shared that possible closure of betting shops around the country could have quite a negative impact on the gambling content developer's revenues.
At the same time, the Isle of Man-based company has been looking for new growth opportunities. Lately, bookmakers have been increasingly interested in adding extensive sports betting options to their offering and have been rolling out aggressive advertising campaigns aimed to attract new customers.
Two years ago, in 2016, the Isle of Man-based gambling software provider acquired Best Gaming Technology at the price of €138 million in order to expand its offering in terms of sports betting wagers. The deal allowed customers from the UK, Ireland, Austria, Germany and Spain to place sports bets on approximately 37,000 fixed-odds betting terminals.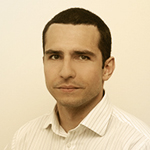 Daniel Williams has started his writing career as a freelance author at a local paper media. After working there for a couple of years and writing on various topics, he found his interest for the gambling industry.