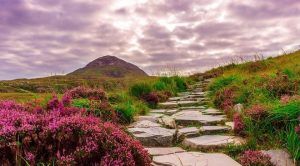 Fianna Fáil, the Irish Republican Party, called bookmakers to impose a certain limit to the amount of money that could be lost online by customers. The political party made the commentary on the matter after the former Chief Executive Officer of Paddy Power Betfair, who is also the founder of the bookmaker, urged the authorities to make sure that certain restrictions are implemented.
Last week, Mr. Stewart Kenny who is not only one of the company's founders but was also on the bookmaker's board until 2016, said in an interview for The Times that obligatory limits needs to be imposed on online deposits made by local customers. He further explained that an interval of time allowing the parties involved to settle their differences should be imposed before the caps could be changed.
According to Mr. Kenny, if the gambling industry is in any way focused on doing something practical in terms of problem gambling, the measures he proposed would not be a problem. He explained that the current system, under which gambling operators were allowed to make voluntary deposits, seemed not to have worked the way it had been supposed to.
More Has to Be Done in Terms of Problem Gambling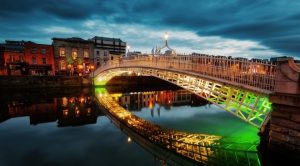 Jack Champers, who is a Fianna Fáil TD, expressed his hope that such limits could be made part of the existing gambling legislation. He agreed with Mr. Kenny's opinion that the current mechanisms aimed at ensuring a certain level of customer protection were not at all sufficient and were not protecting gambling addicts from spending large amounts of money on gambling services.
According to him, the implementation of mandatory limits was backed by doctors and addiction experts as a way to prevent gambling addicts from losing control on their spending habits.
For the time being, approximately 200,000 Irish residents are classified as problem gamblers, with a smaller number being considered to be dealing with serious forms of addiction. According to the results of the first nation-wide survey of online gambling in Ireland, 64% of people confessed they had a problem, while 62% of the survey participants said they had bet more than they could afford to lose. A total of 208 people took part in the study.
Previously, Fianna Fáil has blamed the Irish Government for intentionally delaying the roll-out of new gambling legislation. The Irish Republican Party has also proposed piece of legislation based on a long-delayed Fine Gael bill. Back in February, a number of Fianna Fáil TDs, including Mr. Chambers, Mr. Jim O'Collaghan and Ms. Anne Rabbitte, commented on the situation, saying that the gambling addicts have been failed by the Government, as the 2013 Gambling Control Bill had seen very little progress. As mentioned above, a law had been drawn up by the party based on the bill.
Also in February, the Justice Minister Charlie Flanagan was given the green light to make amendments and update on the 2013 Gambling Control Bill, and an inter-departmental review has kicked off. According to Fianna Fáil, gambling regulation had cross-party support which believed that new legislation should be advanced by the local Government rather than reviewing and updating the old bill.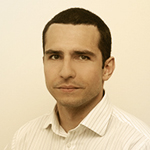 Daniel Williams has started his writing career as a freelance author at a local paper media. After working there for a couple of years and writing on various topics, he found his interest for the gambling industry.