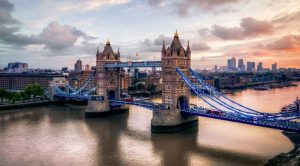 Reportedly, problem gambling affects about 430,000 people in the UK, with not only gambling addicts' lives being devastated, but the ones of their families and friends, too, with local communities also being hurt by the constantly rising number of addictions.
On the other hand, the social cost of problem gambling, including housing, social welfare, treatment and criminal justice in the UK has been estimated to approximately £1.2 billion on an annual basis. Still, regardless of the spreading problem, there is currently only one clinic targeting gambling addicts, which is funded by the National Health Service (NHS), on the territory of the UK. And for that competent authorities have faced increased criticism over the past few years.
As reported by the Huffinton Post, it turned out that the Government did not even collect figures about the number of people who got treated or were counselled on the National Health Service for problem gambling behaviour. According to some experts, this is a problem as serious as the addiction itself, as it shows a certain trend that the Government has not seemed interested in recognising the actual scale of problem gambling as a public health crisis.
One of the main issues turns out to be the fact that gambling addiction has been left unaddressed by the UK Government for far too long, with gambling being "normalised" in society by an increased number of adverts on TV and more gambling options getting available for local players every day.
The non-governmental organisation GambleAware, which is focused on research, prevention, education and treatment of gambling addiction, has been an active party in the afore-mentioned activities related to raising public awareness of possible gambling-related harm. For the time being, the organisation receives a 0.1% voluntary industry levy as funding. However, considering the fact that the gambling industry brings about £13.8 billion each year, GambleAware gets only £8.75 million as funding for gambling addiction treatment, which is far from enough.
NHS Gambling Addiction Treatment Needs More Funding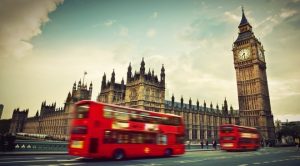 As mentioned above, there is only one National Health Service treatment clinic aimed at problem gambling in the UK. The facility is situated in London and is especially aimed at helping local players who deal with the negative effects related to gambling addiction. One facility for the entire country, however, is not enough to take care of all UK residents affected by problem gambling behaviour.
According to a recent research carried out by the British Amusement Catering Trade Association (BACTA), problem gambling seems to be related to poorer areas with high levels of unemployment. As Casino Guardian has previously reported, BACTA revealed that areas such as Glasgow, Birmingham and Liverpool were among the most-affected by gambling addiction due to the fact they featured the highest number of betting shops, and fixed-odds betting terminals (FOBTs) in the country.
Some local political parties' members have called for more measures to be taken in terms of NHS gambling addiction treatment, saying that more needs to be done on a national level, and not only in a few areas of the country. They have also called for the gambling industry to become more engaged to contributing a greater share of the social cost of problem gambling.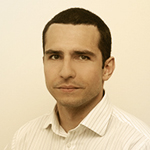 Daniel Williams has started his writing career as a freelance author at a local paper media. After working there for a couple of years and writing on various topics, he found his interest for the gambling industry.