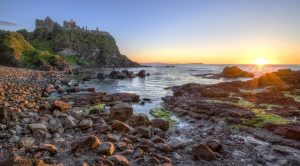 Over 50 new outlets have been opened on a monthly basis over the past three years by the Irish National Lottery's private operators. The massive surge of such outlets, however, has raised some concerns related to possible increase of problem gambling as well.
Since the consortium which operates the National Lottery was granted with the operating license in November 2014, the number of retailers that are licensed to sell National Lottery tickets and scratch cards has experienced a strong increase, with their numbers rising from 3,700 to 5,790. Now, Toronto-based pension fund Premier Lotteries Ireland plans to add 320 more retailers to the constantly expanding National Lottery network over the upcoming two years.
The addiction counsellor and chief executive of Problem Gambling Ireland charity organisation, Barry Grant, shared his concerns related to the expansion, saying that the latter has been primarily focused on rural areas which unfortunately could have a devastating effect. Mr. Grant explained that lottery tickets were among the forms of gambling that could cause less harm to players, but scratch cards were totally different. According to him, the fact that scratch cards allow players to instantly understand whether they win or not, makes them much more similar to "hardcore gambling", especially to the options provided by slot machines.
National Lottery Still Backs Good Causes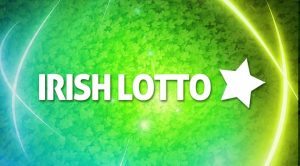 Apart from the lottery draws and scratch cards, Mr. Grant further shared his concern provoked by the relentless advertising in the sector. He explained that local residents are known as the biggest gamblers in Europe and the biggest online gamblers worldwide. In addition, local residents generate the largest gambling losses in Europe and are ranked third in gambling losses on a global scale.
The addiction counsellor said that it was a great thing that the National Lottery donated a large amount of money for good causes, but still shared his concern that problem gambling continues to spread among local customers.
Local authorities have taken measures to protect players and redirect them towards organisations that specialise in helping people fight gambling addictions, such as Problem Gambling Ireland. Since December 2018, all licensed retailers have been obliged to sign up to a code of practice. In addition, 7 out of 10 operators have started trainings on a recently launched online portal.
The corporate communications manager of PLI, Miriam Donohoe, explained that the National Lottery remained committed to always operating in a socially responsible manner, without putting players in danger by the expansion of its retail network. In addition, Ms. Donohoe explained that one of the major objectives of the Irish National Lottery was to make players part of the fund-raising process for good causes in the country. She further reminded that the National Lottery has always been committed to bring back money to communities and local organisations which operate in the areas of youth, health, sport, culture, arts, etc.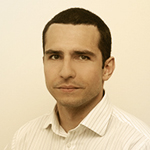 Daniel Williams has started his writing career as a freelance author at a local paper media. After working there for a couple of years and writing on various topics, he found his interest for the gambling industry.