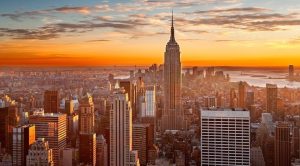 Recently, the "silent addiction" to gambling has been affecting more and more children in communities in the state of New York, as revealed by a local organization focused on dealing with various dependences in the Rochester Area.
Recent reports have shown that about 39% of children between 12 and 17 years have already gambled, with 30% of youngsters revealing that they have gambled before turning the age of 10. And the biggest addiction to children has become online gambling.
As reported by the WHEC, according to the director of DePaul's National Council on Alcoholism and Drug Dependence in the Rochester Area – Jennifer Faringer – most children are even unaware of what they are getting into. Ms. Faringer explained that most children do not even know these activities are gambling, as they call them "gaming". What makes things even worse, is the fact that there are also practice websites aimed at teaching children how to gamble.
Often, such websites offer children to join and learn how to play without paying any money, but as youngsters pile up more and more experience, new opportunities emerge. Suddenly, children are encouraged to enter a credit card number in order to be given the chance to turn their "gaming" winnings into financial wins. Unfortunately for them, things turn out to be different.
No-Gambling Policies at Schools Sought in NY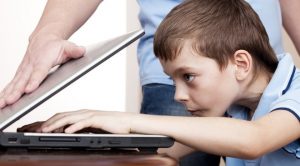 For the time being, the state of New York prohibits anyone under the age of 18 to gamble, but under-aged gambling has become a common problems in local communities. With online gambling becoming increasingly popular among children, more youngsters are lying about their age on various websites, which provide them with the chance to get involved in gambling activities. What is more, the earlier children start gambling, the more likely it is for them to become problem gamblers when they become adults.
In addition, researchers have found a connection between gambling and depression. What is more, they have called it "the silent addiction", because unlike alcohol and drug addictions, normally there is not visible evidence for gambling addiction.
Specialists from the DePaul's National Council on Alcoholism and Drug Dependence in Rochester Area have provided the most visible signs parents need to look out for in case they have doubts their children deal with gambling addictions. According to experts, missing money, shifts in behaviour, as well as changes in academic achievements or in friendship circles are among the most common signs that their children could be suffering from gambling addiction.
Surprisingly, many children turn out to be gambling online while at school. That is exactly the reason why Ms. Faringer and other anti-gambling campaigners have been trying to ensure that schools in the region would feature no-gambling policies.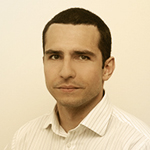 Daniel Williams has started his writing career as a freelance author at a local paper media. After working there for a couple of years and writing on various topics, he found his interest for the gambling industry.