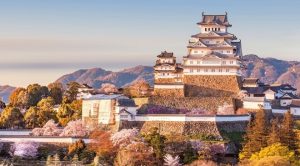 The integrated casino resorts legislation still remains as one of the paramount priorities in the agenda of Japanese legislators, with foreign investors keeping a close eye on the possible opportunities that local land-based casino industry could offer.
Genting Bhd, a Malaysian casino investor group, has revealed that it feels positive that the country's Integrated Resorts Implementation Bill is to be presented to Japan's Parliament within the 2018 parliamentary calendar. In addition, the Group revealed that it is preparing for taking part in a possible bidding process for gambling operation licenses in the country, should Japan decides to open such a procedure any time soon.
Genting Berhad, the parent company of Genting Singapore Plc, made such a statement at the time when it published its full-year 2017 report, saying that it would keep a close eye on the Japanese casino sector. The operator said it was interested in setting foot on the country's gambling market, and further explained that it expected to face fierce competition for the limited number of operating licenses that are to be granted by the Japanese government.
At the time when the company announced its annual results for the past fiscal year, it also became clear that a total principal amount of ¥20 billion was raised by Genting Singapore in October 2017. The amount was raised via a public offering of Japanese yen-denominated bonds and was set to support the brand's corporate activities on the territory of Japan, including preparatory works at the time when the integrated casino resorts bill is being passed.
Foreign Investors Remain Interested in Entering Japan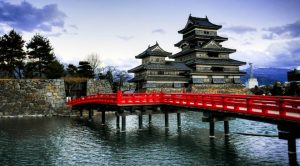 Genting Berhad is not the first company that has demonstrated its interest towards the casino gambling market of Japan. As previously reported by Casino Guardian, many US gambling operators have been interested in entering the soon-to-be-open land-based casino sector in the country.
Both MGM Resorts and Las Vegas Sands have revealed that they have been considering large investments amounting to about $10 billion in Japan, while Melco Resorts and Entertainment's president has pledged to spend whatever amount it takes to set foot on the local gambling market. As previously revealed by Robert G. Goldstein, who serves as COO of Las Vegas Sands, the gambling operator has been trying to enter the Japanese market for years, as the country is considered to be able to offer great opportunities for gambling companies.
The beginning of April saw the two ruling parties in the country to reach an agreement over the casino gambling legislation. The Liberal Democratic Party and its junior coalition partner Komeito agreed on the amount of casino entrance fee, which would amount to ¥6,000 for local residents. Foreign gamblers will be allowed to enter Japanese casino for free, with no entrance fee applied.
The integrated casino resorts bill is expected to pave the way for casino gambling in Japan. It still remains to be seen if the piece of legislation would pass the Diet, as gambling expansion opponents still protest against it, saying that opening casino gambling market would result in an increase in gambling addiction rates.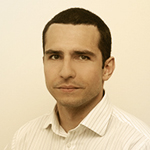 Daniel Williams has started his writing career as a freelance author at a local paper media. After working there for a couple of years and writing on various topics, he found his interest for the gambling industry.