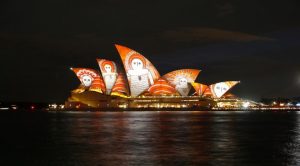 The Australian Communication and Media Authority (ACMA) is having consultations on new rules related to gambling advertising during live sports events. The Authority is to consider imposing stricter regulatory regime on such commercials aired at the time of live streamed sports.
Nerida O'Loughlin, Chair of ACMA, explained that current restrictive rules in terms of gambling commercials have applied to broadcasting services only. As revealed by Ms. O'Loughlin, the new rules would be especially focused on enhancing the online security of local communities, including a ban imposed on gambling commercials at the time of live sports events aired during live sports streams from 5:00 AM and 8:30 PM.
Currently, the Australian Communication and Media Authority is allowed to impose certain rules on web-based content service providers under the existing legislative regulations. As reported by Casino Guardian, tighter gambling advertising rules for broadcasters came into force on March 30th, 2018. Now, ACMA revealed that it is aimed at impose similar rules on live sports events online. The new set of broadcasters restrictions is set to be rolled out after consultation.
According to Nerida O'Loughlin, a "safe zone" across traditional and new media platforms would be created thanks to the new restrictions proposed, with special attention paid on the fact that under-aged individuals are often part of the audience. The ACMA Chair further explained that the new rules are planned to make it clear to viewers that gambling advertising is suspended during a certain time-frame and make sure that the restrictions are also taken online.
New Gambling Advertising Regulation in Place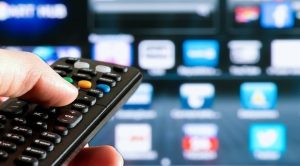 Gambling advertising issues have long been in the agenda of the Federal Government of Australia and local regulatory authorities. As previously reported by Casino Guardian, a ban on daytime sports gambling advertising was brought into effect at the end of March, after being passed by the Federal Government.
Under the new regulatory rules, ACMA has been given the right to set program standards for gambling advertisements broadcast on TV. In addition, the reforms brought to the legislative and regulatory framework, the media regulatory body is able to impose program standards for gambling advertising broadcast on online content, which has never happened before on the territory of Australia.
Under the newly-imposed restrictions, daytime gambling commercials are suspended from 5:00 AM to 8:30 PM. It was the Australian Subscription Television and Radio Association (ASTRA) which rolled out the amendments to the regulatory rules regarding gambling advertising. The reform has been initiated to complement the already existing legislation, under which gambling adverts are suspended at the time when live sport events are aired.
Now such promotions are suspended from live coverage five minutes before and after the sporting event, including during the gameplay and the breaks. The reform has been rolled out at a time when aggressive gambling advertising has provoked certain concerns among anti-gambling campaigners, problem gambling-focused charities and regulatory bodies.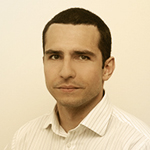 Daniel Williams has started his writing career as a freelance author at a local paper media. After working there for a couple of years and writing on various topics, he found his interest for the gambling industry.