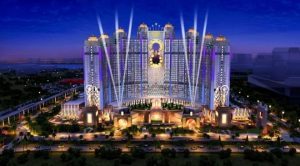 The billionaire businessman Lawrence Ho revealed that the gambling and entertainment giant Melco Resorts & Entertainment is to consider making an investment of at least $10 billion in case that it gets the greenlight to open a casino complex in Japan under the new integrated casino resorts legislation that has been currently considered.
An agreement on the new legislation's key points has been recently reached between the ruling Liberal Democratic Party and its junior coalition partner Komeito. The bill, which is to pave the way to casino gambling in Japan, is set to be submitted to the Diet as early as this month.
Recently, it became clear that Japanese casinos are to feature a ¥6,000 entrance fee for local residents, but foreign customers would be able to access casino venues for free. In addition, casino floors would be allowed to occupy no more than 3% of the total floor space of integrated resorts.
The announcement that Melco Resorts & Entertainment is considering a multi-billion investment in a Japan-located casino complex comes after its rival Genting Group revealed that it intends to take part in casino license bidding process. Still, it is no surprise that Melco is keeping a close eye on expanding in Japan, especially considering the fact that the company operates similar integrated resorts on the territory of the Philippines and in Macau. It had previously spent an amount of $10 billion for its Macau operation.
As Casino Guardian reported yesterday, Genting Group has revealed that it is interested in entering the Japanese gambling market. The Malaysian casino investor company also said it expected to face strong rivalry as the number of operating licenses that is to be granted by the country's Government would be quite limited.
Melco Can Meet Regulatory Restrictions, Claims Lawrence Ho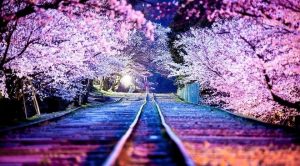 Considering the constantly increasing public concerns related to the expansion of the local gambling market, the integrated casino resorts bill imposes various restrictions in order to tackle possible problems related to gambling addiction.
Mr. Ho, who acts as Chief Executive Officer and Chairman of Melco Resorts & Entertainment, explained that the company would be able to meet government requirements that are set to prevent the increase of gambling addiction among Japanese residents. He explained that the operator is to use the "MelGuard" security system, which incorporates the latest technology, including biometric such as fingerprint scans.
According to the company's CEO, the prospects for Melco's operation on the territory of Japan are very good. For the time being, Melco Resorts & Entertainment intends to use its customer database in order to attract wealthy Chinese customers.
Apart from Melco Resorts and Etertainment and Genting Group, there were also other foreign investors that have already expressed their interest towards the local casino market. Las Vegas Sands and MGM Resorts are also some of the overseas companies that have been considering possible expansion of operations in Japan.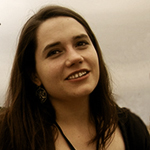 Olivia Cole has worked as a journalist for several years now. Over the last couple of years she has been engaged in writing about a number of industries and has developed an interest for the gambling market in the UK.