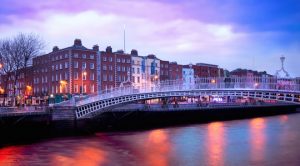 The transformation of global gambling markets has been inevitable over the last few years, with new forms of gambling having emerged to expand the customers' option. Ireland has also been affected by the trend, with gambling becoming a common pastime for local residents.
However, for some time now the country has been stuck on making the necessary steps for its new gambling legislation to be rolled out. As Casino Guardian has previously reported, Fianna Fáil which is the Irish Republian Party, has accused the local Government for the new gambling legislation's deliberate delay, saying that it has forged its own gambling legislation based on the Fine Gael bill.
Considering the quickly-developing market, gambling has been considered a threat for more vulnerable individuals and has been blamed for often escalating into compulsive and addictive behaviour. The new gambling and betting landscape has been allegedly threatening to extend its destructive effect on local players' lives.
For some time now, the local Government has been blamed by members of the Irish Republican Party for its lack of action on imposing adequate gambling laws. Fianna Fáil has been also insisting that the amendments brought to the existing gambling legislation and regulatory framework needs to provide proper protection measures for players who deal with problem gambling.
Stricter Rules Need to Regulate Gambling in Ireland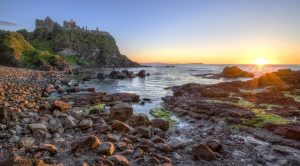 Customer protection has become a widely-discussed topic lately, with more gambling options constantly emerging. Increased and continuous advertising, as well as unrestricted messages have been considered some of the most dangerous displays of the addictiveness of gambling. The increasing popularity of the gambling industry has been long blamed for the increasing number of gambling addicts in Ireland, with continuous advertising being considered an integral part of problem gambling.
According to some organisations and authorities, aggressive advertising has been making betting look like a normal everyday activity, especially among younger people who are usually more susceptible to such influence.
Of course, the gambling industry of Ireland should not be described as unregulated sector that only cause trouble. However, some effective legislative measures need to be imposed in order for the country to make sure that its residents are well-protected from possible gambling-related harm.
As mentioned above, a gambling control bill has not been making any progress for more than half a decade now, even with some bookmaker groups publicly insisting for better regulation. Still, if the Irish Government does not take the necessary measures to impose stricter regime, the new generation of players is expected to constantly receive unrestricted gambling promotions messages, which could unfortunately end up causing even greater problems associated with gambling addiction.
Of course, even the strictest regulatory framework could not guarantee that there would not be any casualties, but more transparent rules are necessary in order for better protection to be ensured for local players.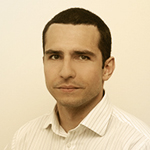 Daniel Williams has started his writing career as a freelance author at a local paper media. After working there for a couple of years and writing on various topics, he found his interest for the gambling industry.