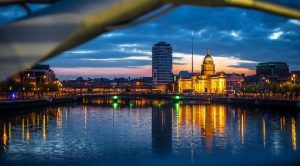 The calls for stronger regulation of the Irish gambling industry have been heard by the Dáil, which could consider further measures to proceed with. For some time now, the gambling sector has been the centrepiece of some fierce debates calling for tighter regulatory control on these operations.
Earlier, the local Republican Party – Fianna Fáil – has proposed a piece of legislation aimed at providing better protection for more vulnerable individuals and ensuring that gambling operations are offered in a fair and transparent environment. As Casino Guardian has previously reported, a new independent regulatory authority – an Office of Gambling Control (OGCI) – is sought to be established under the proposed bill in order to control gambling in Ireland.
According to official estimates, approximately 40,000 people on the territory of the country are suffering from problem gambling behaviour. One of the Fianna Fáil members – Jack Chambers – has commented that increasing gambling addiction rates are a problem which needs to be addressed. Speaking in the Dáil, Mr. Chambers shared that problem gambling has escalated quickly to rates that are hard to be controlled. According to him, local authorities' failure to regulate the gambling sector properly ended up with thousands of lives being ruined.
What is more, Fianna Fáil TD shared that the country's gambling laws do not properly address the contemporary problems associated with gambling and gambling-related harm. Mr. Chambers further shared that the sector has been playing by its own rules as it has been left to regulate itself.
Up-to-Date Gambling Laws Needed, Says Minister Flanagan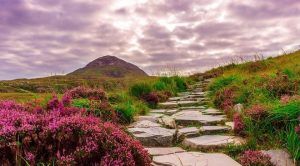 Charles Flanagan, the Justice Minister, has also commented on the calls for stricter regulation of the local gambling industry and explained that the Irish Government is not opposing the proposed bill proposed by Fianna Fáil. He further reminded that the Government had plans to introduce revised gambling legislation back in 2013, but confessed that these plans needed to be reviewed once again, considering the rapid development of the gambling sector.
According to Minister Flanagan, gambling legislation which is up-to-date and is rolled out as independent regulation, can offer the best approach towards ensuring enhanced customer protection. In addition, it would result in more treatment and mediation methods being developed to face problem gambling issues and in an increased Exchequer revenue.
Increased problem gambling rates have been a widely-discussed topic in Ireland lately. The local authorities have been aimed at forging more modern gambling legislation, seeking to create a new independent Irish gambling regulator and impose tighter control on gambling companies. As Casino Guardian reported a couple of days ago, the new gambling regulatory body could force local gambling operators shut down gambling addicts' accounts to tackle possible negative effects related to betting activities.
Despite the new gambling legislation would be expected to help problem gamblers in the country and stop them from generating large losses every month, it is very likely for the new rules to face criticism by both gambling companies and players.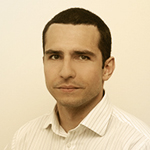 Daniel Williams has started his writing career as a freelance author at a local paper media. After working there for a couple of years and writing on various topics, he found his interest for the gambling industry.