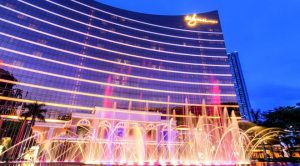 The Chairman of Wynn Macau, Allan Zeman, revealed that non-gambling operations would be a crucial part of the future of Macau's casino industry.
Mr. Zeman further explained that Wynn Macau has already started working on two sites in close proximity to Wynn Palace. He also revealed that the company is making plans for non-gaming facilities' development, with the venues' design being considered at present times.
The Wynn Macau's Chairman gave an example with Las Vegas-located casino resorts, sharing that non-gambling operations currently account for approximately 60% of operators' overall revenue. Considering the fact that less than a month ago Wynn Resorts reported a net loss for the first three months of 2018, the company could be expected to make everything possible in order to boost its profit in the future, including adding non-gambling operations to its Macau offerings.
Such a step could be quite positive for the company, as it could end up bringing more visitors to Wynn's operations, but Mr. Zea man also claims that it could also be beneficial for the region, as a non-gambling business would open more jobs in the region.
As mentioned above, the company revealed that it generated a net loss of $204.3 million over the first quarter of 2018 in comparison to a net income of $100.8 million generated over the same period a year earlier. As revealed by Wynn Resorts itself, the success of the operator in Las Vegas and Macau has been neutralised by a settlement payment of more than $463 million in relation to a long-standing legal fight with Universal Entertainment and Aruze USA.
Non-Gambling Operations to Bring Further Profit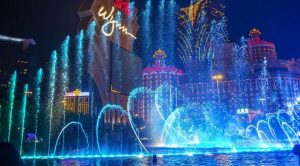 As far as non-gambling business is concerned, it was exactly these operations which generated a significant increase in the first three months of 2018. They accounted for a revenue increase of 29.5% to $79.2 million. The result brought from non-gambling operations has given courage to Wynn Resorts to consider boosting its hotel and restaurant investments.
According to media reports, both Wynn Macau and Wynn Palace are set to be upgraded, with new restaurants added, and some remodelling of the properties also planned. The Chief Executive Officer of the company, Matt Maddox, revealed that approximately $100 million will be spent for the upgrade of the Wynn Macau. The gambling operator's boss further explained that in his opinion, international jurisdictions could consider possible future cooperation in order to examine the opportunities provided by non-gambling operations together.
As a matter of fact, Wynn Macau has not been the first gambling operator that has decided to shift its focus towards non-gambling business in order to consolidate its presence and boost its revenue. In the mid-April, Caesars Entertainment Corp. announced plans to operate two non-gambling resorts in Dubai, followed by another announcement that the company is set to build a non-gambling resort in Mexico.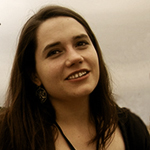 Olivia Cole has worked as a journalist for several years now. Over the last couple of years she has been engaged in writing about a number of industries and has developed an interest for the gambling market in the UK.