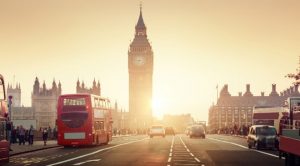 A cross-party group of Members of Parliament have shared their concerns with the rising levels of problem gambling in the UK. The MPs insisted that gambling companies should be addressed like tobacco firms in terms of advertising, with more serious warnings made about potential gambling-related harm.
In an open letter to the culture secretary Matthew Hancock, the group has insisted that stricter regulation on gambling advertising should be released, with more measures aimed at greater compliance fairness and social responsibility to be provided in licensing and advertising of gambling measures.
According to the MPs, gambling needs to be treated as a public health issue, with operators being made to stop promoting gambling activities as "fun". The group set to tackle the possible harmful effect of gambling on players' lives, which is why the MPs insist that a ban on gambling ads during live sports events should be rolled out. The Members of Parliament engaged with the campaign revealed that bookmakers normally try to reach the young audience before the watershed, so a ban would be necessary to see that possible gambling-related harm is minimised.
The shadow culture secretary Tom Watson, as well as the former Tory minister John Hayes, have both been part of the group which wants the operators to be lawfully stopped from making any associations that could incline that gambling is "fun" in order to prevent more young people to take part in such activities. As insisted by the group, ads aired at the time of live sporting events and matches should also be restricted.
More Players Affected by Gambling-Related Harm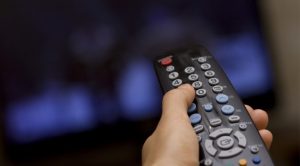 According to a recent study of GambleAware, a total amount of £1.4 billion has been spent by online casino operators on marketing since 2012. This came as part of a 97% increase in ad spending over the past few years, as revealed by the survey. Another research which was carried out in 2017, on the other hand, found that one-fifth of all commercials aired at the time of live football matches promoted gambling operators, with the number of such adverts rising to about 40% during one game only.
The increased number of gambling adverts is not the only reason why the group of MPs has insisted on stricter measures to be imposed. Even more worrying is the fact that such advertising is aimed at adults, but the ads are also often being consumed by children.
The number of over-16-year-old individuals who have encountered a gambling addiction has also increased by one-third in a period of three years. According to survey details, the number of such problem gamblers amounted to 430,000 in 2015.
This is exactly the reason why the Members of Parliament insisted that gambling advertising should be in line with advertising rules for other types of products that could end up with certain addictions or harm to public health. According to them, the wording of usual gambling adverts was a problem due to the fact that words such as "fun" and "win" are normally emphasised on rather than "harm".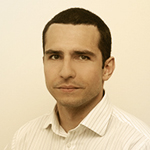 Daniel Williams has started his writing career as a freelance author at a local paper media. After working there for a couple of years and writing on various topics, he found his interest for the gambling industry.