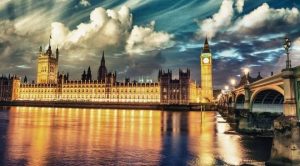 Recently, two of the gambling operators which suffered massive fines imposed by the UK Gambling Commission (UKGC) for social responsibility failures and misleading advertising, have unveiled campaigns for responsible gambling. First, Sky Betting & Gaming (SkyBet) has introduced a fresh campaign for responsible gambling, aimed at minimising gambling-related harm, and now LeoVegas followed by registering with GAMSTOP.
The measures taken by the two companies towards improved customer protection come soon after both operators felt the UK gambling regulator's backlash for certain violations related to misleading advertising, self-exclusion violations and other responsible gambling failures. The UK Gambling Commission imposed hefty monetary penalties on both SkyBet and LeoVegas as part of its policy related to minimisation of gambling-related harm and ensuring safe, fair and transparent gambling environment to UK customers.
The question is, do gambling operators need to face such fines to become more customer-oriented and stop taking advantage of vulnerable individuals who often fall victims to negative consequences of gambling. Would such steps ensuring better compliance with the UKGC rules be enough for the companies to follow a policy of modesty in gambling advertising which does not involve targeting players who are easily susceptible to the addictive nature of gambling? Or the new additions to the responsible gambling policies are only aimed at throwing dust in the Commission's eyes to prevent it from scolding them again?
Only time can tell, but at least the UKGC has demonstrated its willingness to finally deal with gambling operators that continuously break the rules. After all, better late than never, right?
SkyBet Got Hit by £1-Million UKGC Fine in March 2018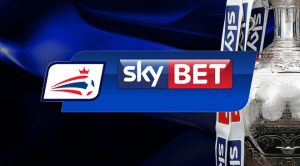 As mentioned above, a few days ago, Sky Betting & Gaming introduced its new responsible gambling campaign which is focused on raising the awareness of the possible gambling-related harm of both local players and employees of 72 English Football League (EFL) clubs. As revealed by the operator, the programme is to be delivered by EPIC Risk Management and is set to cover all EFL clubs in the country over the next season.
On March 28th, the UKGC revealed that SkyBet was to pay a penalty package estimated at £1 million following its failure to protect vulnerable customers who had previously taken advantage of their self-exclusion right.
According to the information announced by the major gambling regulatory body of the UK at the time when the financial penalty was imposed on SkyBet, the gambling operator violated the customer protection policy that needs to be followed by companies in order to be in line with UK gambling legislation. It turned out that more than 730 customers who had self-excluded themselves from gambling had actually been able to open and use duplicate accounts with the company. In addition, SkyBet had allegedly targeted self-excluded customers, with about 50,000 of them being reached by gambling advertising materials by mobile texts, e-mail or mobile app notifications. The operator was also found guilty of not returning the balance funds of more than 36,740 self-excluded customers at the time when their accounts had been closed.
As reported by The Daily Mail, the Chief Executive Officer of SkyBet Richard Flint admitted that there were some "extreme cases" of players being so addicted to gambling that they should be suspended from such activities. As he revealed to the media, he welcomed the recently-imposed tighter regulation on the gambling industry which would make sure that players were well-protected from facing the negative consequences of gambling-related harm.
LeoVegas Suffers UKGC Backlash in May 2018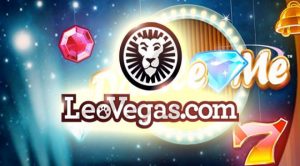 Yesterday, LeoVegas revealed that it has taken some measures towards raising its responsible gambling policy by registering with the national online self-exclusion scheme GAMSTOP. The Chief Executive Officer of the company Gustaf Hagman explained that the gambling operator decided to take another step to enhance player protection in addition to its platform for responsible gaming LeoSafePlay.
As previously reported by Casino Guardian, GAMSTOP is set to provide local players to self-exclude themselves from gambling websites by signing up for the programme. Gamblers' personal details were used in a unified programme which is expected to guarantee that players would be able to lock themselves out of such websites by signing up a single web-based form.
The beginning of May 2018 saw LeoVegas suffer the UKGC backlash because of certain violations of gambling advertising rules. A monetary fine amounting to £600,000 was imposed by the UK gambling regulator on the company for misleading advertising and lack of adequacy at a time when some players were handled at the end of their self-exclusion period.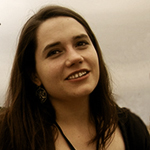 Olivia Cole has worked as a journalist for several years now. Over the last couple of years she has been engaged in writing about a number of industries and has developed an interest for the gambling market in the UK.