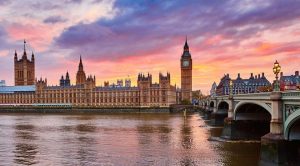 Gambling websites seem to still be offering gaming content that could turn out to be attractive to children. Fairy-tale creatures and characters, as well as other children-friendly images, appear on gambling websites, despite the fact that gambling regulatory authorities put the free display of such content under fire as part of customer protection policy.
For the time being, gambling operators in the UK are not allowed to display any gaming content or gambling advertising materials that could directly target children. And still, there is actually nothing to make gambling websites stop offering games which graphics content could be found particularly attractive by minors.
Even a simple Google search shows that some operators simply do nothing to protect under-aged individuals from reaching gambling content. What is worse, some of them even do not have age checks to make sure that players have turned the legal age to gamble or still offer their websites' visitors demo versions of the games allowing them to reach the content for free.
The Malta-registered videoslots.com, which is owned by VideoSlots Ltd, is among the websites offering gaming content which graphics and overall appearance may be found attractive by children. The website currently provides free access to cartoon games such as Pied Piper, White Rabbit, Top Cat, Wacky Panda, etc., which could push under-aged and vulnerable individuals to gambling. The games featuring some popular fairy-tale and cartoon characters are accessible for a try without registration and could be reached by literally anyone.
Another website, meccabingo.com, which is part of the Rank Group, also offers animated games content which could be attractive to children. The website which offers both a paid and a demo version of the games, however, requires registration even for the demo play.
Probably one of the largest surprises in the list of operators offering children-friendly content is slotboss.co.uk – a UK Gambling Commission-licensed website owned by LegoVegas Gaming Ltd. Some of the gaming content which can easily be reached by players of all ages includes Inspector Gadget, Top Cat, Pixies of the Forest, Wish Upon a Jackpot, etc. Apart from the fact that the games feature graphics content which could attract minors, their demo versions are freely accessible without registration needed.
Online Gambling Operators Under Fire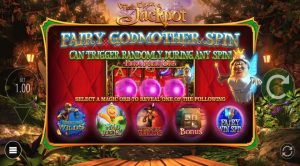 As mentioned above, online gambling operators have been under fire for some time now, with UK gambling regulators trying to tackle gambling-related harm that could be inflicted on children and more vulnerable individuals.
Apart from the content offered by online gambling websites, such operators are also criticised for the fact that the sign-up process is usually pretty easy. Customers could still provide a fake date of birth, address and e-mail, and be allowed to enter a website, with the only age verification usually being a simple check-box.
In theory, children should not be able to reach these sites and spent money on them, but this is not what happens in reality. Only a few days ago, a Lancashire teenage boy was reported to have spent the mind-blowing amount of £80,000 after using his father's name, address and credit card details to register an account on an online gambling website and play.
Even more worrying is the fact that websites owned by gambling companies which have already suffered UK regulatory backlash are still offering child-friendly content. As mentioned above, the website slotboss.co.uk which is owned and operated by LeoVegas is among the places which could easily be reached by minors. The company, on the other hand, has already been imposed a massive monetary penalty amounting to £600,000 imposed by the UK Gambling Commission due to violations of gambling advertising rules and self-exclusion programmes.
Local regulators, however, have demonstrated their willingness to make sure that UK customers, and especially the ones who are most vulnerable, are well-protected against possible gambling-related harm. Only a week ago, the Advertising Standards Authority (ASA) scolded the ProgressPlay-operated website m88.com for promoting games that could be found attractive by youngsters. Considering the negative consequences which gambling could inflict on gamblers' lives, it is unacceptable for gambling websites to freely display gaming content or advertising materials featuring graphics content likely to particularly appeal to minors.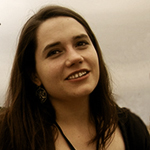 Olivia Cole has worked as a journalist for several years now. Over the last couple of years she has been engaged in writing about a number of industries and has developed an interest for the gambling market in the UK.