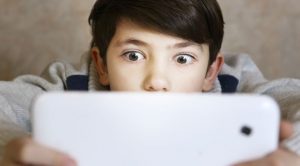 Leading UK gambling industry experts called for stricter measures to be taken in terms of online gambling operators and social media companies which products could have a negative impact on young individuals in the country. According to experts, such firms should be imposed a legal "duty of care" in order to make sure that they are engaged in minors' protection from possible problem gambling behaviour which could occur as a result from the increased number of gambling ads.
Data accumulated by local charitable organisations, doctors and academics specialising in the sector has linked gaming and possible gambling-related harm with more children using social media. They have blamed social media such as Facebook for especially targeting children under 10, keeping them hooked on products and services that could look appealing to them thanks to animated designs and characters.
According to UK experts, the existing regulation is not as effective as it is supposed to be, with a number of charitable organisations reporting for an increasing number of minors originating from middle-class families to be seeking help for dealing with various issues, including Internet addiction.
A duty of care campaign is launched today by the Daily Telegraph, at a time when Members of the Parliament are considering new measures against gambling advertising in social media. The campaign in question calls for online gambling operators to be forced to pay a statutory duty in order to protect minors from possible negative consequences related to gambling. The Daily Telegraph also revealed that the National Society for the Prevention of Cruelty to Children (NSPCC) CEO Peter Wanless also urged the UK Government to officially introduce adequate statutory regulation to protect children.
Worrying Trend of Increased Children Participation Observed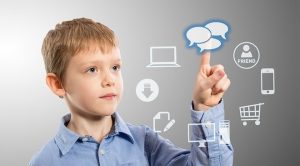 A recent investigation by The Telegraph found a worrying trend which caused a growing concern among experts specialising in problem gambling. The investigation's results showed that almost 25% of British schoolchildren currently spend over six hours online on a daily basis, with 4% being put at risk of becoming addicted.
In addition, the number of children reaching the above-mentioned NSPCC's Childline while looking for some help against cyber-bullying has risen by 100% over the last five years, with many children being affected by depression and self-harming. There have also been some severe cases of attempted suicide.
It seems that social media applications have been used for various offences, including children grooming.
According to the Royal College of Paediatrics and Child Health, there has been a link between heavy internet use and increased rates of depression, mental ill health and obesity among British children. As previously reported by Casino Guardian, the number of children who have been affected by gambling addiction over the past few years has risen. Children's weekly Internet usage has increased immensely over the past fen years, with its rates doubling for children under 11 years of age, and rising by 50% for children between 12 and 15 years.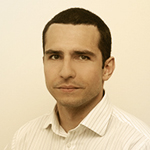 Daniel Williams has started his writing career as a freelance author at a local paper media. After working there for a couple of years and writing on various topics, he found his interest for the gambling industry.