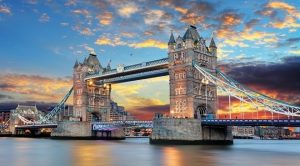 GambleAware, the leading UK charity committed to minimising gambling-related harm, has revealed that a new 3-year agreement with GamCare has been reached. Under the agreement, which is set to cover the period from 2018 to 2021, GambleAware is to fund the National Gambling Helpline as well as a nationwide network of treatment services for UK adult residents who have been dealing with problem gambling behaviour.
Back in November 2017, GamCare, an organisation aimed at prevention and treatment of gambling addiction in the UK, revealed that it managed to ink an agreement with GambleAware under which new three-year funding for problem gambling treatment would be guaranteed. As revealed by the charity at the beginning of November, the deal would allow it to provide free treatment services to local residents until March 2021.
Now, GambleAware revealed that under the latest agreement GamCare would be awarded a 20% increase in annual funding in the form of a grant amounting to a total of £14 million in a span of three years. As mentioned above, the extra money will be used for the delivery of the National Gambling Helpline, as well as a number of other initiatives, including a remote access help for problem gamblers who prefer getting professional help on the Internet and develop a nationwide network of talking therapies.
The additional funding would be greatly beneficial for GamCare, as it would help the charity organisation to continue the development of its delivery capabilities, and to guarantee the efficiency of the offered treatment across a number of initiatives.
2 Million People at Risk of Becoming Problem Gamblers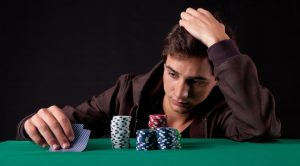 Over the past few years, GambleAware has been working as a commissioner in order to provide secure and effective problem gambling treatment to UK citizens, with the programs being tailored to the needs of every gambling addict in particular. The new funding which is to be provided to GamCare comes to demonstrate the organisation's willingness to boost the capacity of the problem gambling treatment sector and to provide enough resources in order to raise standards.
What is more, new aftercare services are to be rolled out by GambleAware, in order for possible deterioration of the problem to be prevented. The Chairwoman of GambleAware, Kate Lampard, reiterated the organisation's intention to remain committed to gambling addiction prevention and treatment. She explained that currently, less than 2% of players who suffer from gambling addiction were receiving adequate treatment, which is definitely a problem.
Ms. Lampard further shared that GambleAware is aimed at closing the gap between the number of people who need adequate treatment and the ones who actually get some help.
Currently, approximately 430,000 people in the UK have been described as problem gamblers, while 2 million have been considered at risk of becoming gambling addicts. This is exactly why organisations such as GambleAware and GamCare have insisted that more services aimed at problem gambling treatment and prevention should be released, as gambling-related harm represents a significant public health issue.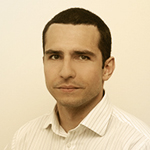 Daniel Williams has started his writing career as a freelance author at a local paper media. After working there for a couple of years and writing on various topics, he found his interest for the gambling industry.