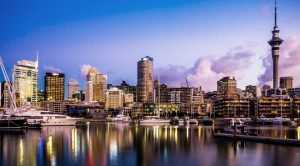 The Auckland District Court decided to send a bankrupt local citizen, who gambled over NZ$20 million at the casino and lost more than NZ$1.5 million, to prison for the next three years.
Judge Russell Collins sentenced Li Dong Xie, who works as a builder, to a total of three years and four months' imprisonment on ten charges under the Insolvency Act 2006. The 50-year-old man, who is also known by the names Lidong Xie, Solomon Xie and Frank Xie, was taken to custody when trying to board a flight to China. He pleaded guilty to the ten charges after it became clear that he continued to illegally operate his company for five years to 2010 after it went bankrupt.
The case is described as one of the largest insolvency cases which have ever been heard by a New Zealand's court. At the time when he announced the sentence, Judge Collins told Xie that he undoubtedly knew exactly what he had been doing and any other claims made were inconsistent. The judge further shared that Xie deliberately ignored his obligations as a bankrupt and continued to run his business as nothing had happened.
Official Assignee Pleased with the Sentence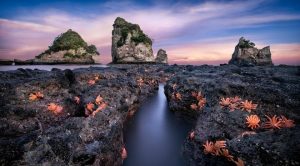 Li Dong Xie, an Auckland citizen, went bankrupt for a second time in July 2010, after he had not managed to pay the debts he had piled at the time he had been running his building company New Town Home Construction Ltd. The first time he got bankrupt was in 2004.
As mentioned above, following the second bankruptcy, he faced ten charges, including concealing property, acting as the company's director without the approval of the Official Assignee (OA), obtaining property on credit, obtaining credit and trying to obtain credit, gambling, failure to present a Statement of Affairs, and trying to leave the country without the approval of the Official Assignee.
Now, Xie is prohibited from working as a promoter, director or at any other position involved in a company's management, unless he obtains the leave of the court, until March 12th, 2023.
According to court documents released by the New Zealand Herald, Mr. Xie gambled more than NZ$20.5 million at SkyCity Casino in the period from December 2010 to August 2015. His net loss in the period amounted to more than NZ$1.5 million, with this amount being lost almost exclusively on gaming machines. As it became clear at the Auckland District Court hearing, the losses generated by the man could have paid his debts to creditors.
Official Assignee Ross van der Schyff commented on the verdict, saying that all interested parties were happy with the sentence, as Mr. Xie's actions and his failure to meet his obligations as a bankrupt had caused serious harm. Mr. van der Schyff also added that the sentence should demonstrate that such behaviour would not be tolerated in any way, and anyone who tried to cheat on the system, would have to face the necessary measures.
At the time when the Auckland builder pleaded guilty to the above-mentioned charges under the Insolvency Act 2006, The Official Assignee commented that the man's behaviour was an insult to the wider business community members of which do whatever it takes to meet their obligations. He also said that Xie's actions could potentially seriously disrupt the lives of other New Zealand citizens.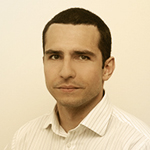 Daniel Williams has started his writing career as a freelance author at a local paper media. After working there for a couple of years and writing on various topics, he found his interest for the gambling industry.