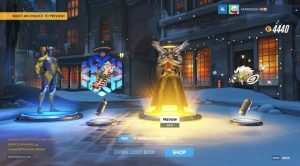 A lot of teenagers and even some adults take video games as a harmless piece of fun and entertainment. For years now, experts have warned about the possible harm that could be inflicted on players lives, but their warnings have not been taken seriously everywhere. Now, this could finally change, and people who play video games could actually be better protected.
On June 18th, gaming disorder was finally added to the list of mental health disorders by the World Health Organisation (WHO). At the same time, a new research on video games and so-called loot boxes was published in Nature Human Behaviour. The research which was carried out by Australian and New Zealand researchers claims that video games are increasingly exposing young players to a variety of in-game reward packages which could be purchased for real money. The study raised some questions about the psychological effects that gambling, and more specifically, video gaming and its in-game features have on players.
As mentioned above, the research published in Nature Human Behaviour was aimed at raising the question of whether such in-play video game features should be regarded to as gambling, hence be regulated in the same way as gambling.
Loot Boxes Should Be Treated as Form of Gambling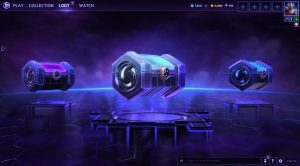 The study showed that 45% of the 22 games which have been analysed by New Zealand and Australian researchers met all five psychological criteria in order for the game and its randomised in-game features to be regarded to as a form of gambling.
The games in question were all rated as appropriate for individuals who are 17 years old or younger by the Entertainment Software Ratings Board (ESRB).
As mentioned above, there were five characteristics that are common to most gambling activities. At the time when the research was carried out, the five established characteristics which were recognised in gambling activities and were also found to be present in video games featuring loot boxes included exchange of money or other valuable goods, chance playing a role when determining the outcome, and the exchange being determined by an unknown future event. Also, winners gain their rewards at the expense of the ones who lose and significant losses can be avoided by non-participation.
Dr. Aaron Drummond from Massey University School of Psychology commented on the matter, saying that the issues related to video games and loot boxes are especially relevant to New Zealand residents due to the simple fact that there are more game developers per capita in the country than anywhere else on a global scale. According to Dr. Drummond, understanding the psychological risks of video games and in-game mechanisms like, for example, loot boxes it is a matter of paramount priority in order for the customers' safety to be ensured.
Currently, New Zealand is among the top game development countries on a global scale, with 600 developers creating a wide product range that is being offered across the world.
What is more worrying is also the fact that until recently, there were no resources to deal with the problem in New Zealand. In 2013, the psychotherapist and former problem gambler James Driver developed the website Net Addiction aimed at the recognition and dealing with such disorders.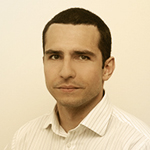 Daniel Williams has started his writing career as a freelance author at a local paper media. After working there for a couple of years and writing on various topics, he found his interest for the gambling industry.