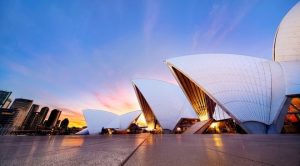 After the Government of New South Wales (NSW) rolled out stricter regulation of advertising incentives to push local customers to gamble, betting service providers, publishers, as well as third-party affiliates, are to face heftier monetary fines. The new penalties are to amount to up to AU$55,000.
The new legislation on the matter which has already come into effect is set to see gambling operators and their affiliates, as well as publishers of gambling advertisements, face monetary penalties, while directors of gambling operators can potentially be brought to jail for violation of the laws. The new piece of legislation would not affect websites which are currently provided only and exclusively racing content.
Websites which offer other gambling services will still be permitted to promote them on the territory of New South Wales in case that the published content is only supplementary and substantially insignificant to the racing content offered on the same website. On the other hand, websites which offer gaming content where racing is ancillary to sports betting, will not be subjected to the exemption.
For some time now, participants in the local sports betting market have been under pressure to make sure they are in line with the new rules after the NSW Government demonstrated its determination to impose penalties on any operators that do not obey the legislative rules.
Gambling Businesses' Directors Could Be Held Personally Liable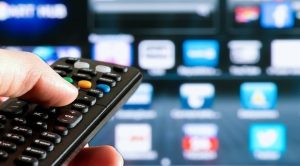 The online betting agency Neds has recently faced a monetary fine for illegal gambling advertising through which people were encouraged to gamble.
The operator which pleaded guilty in the Downing Centre Local Court to five charges over gambling advertising issues was convicted on all counts in the mid-May and suffered a fine worth AU$18,000. This is not the first time when the company got a backlash from local regulator. In November 2017, it was forced to pull out another one of its adverts following some complaints filed to the Australian Standards Bureau (ASB).
At the time when the fine was imposed to the gambling operator, Paul Newson who is the Deputy Secretary of the Liquor & Gaming NSW shared that the state's gambling regulators would have no tolerance to any gambling advertisements which are not in line with the requirements. Despite the fact that Neds' offences took place at a time when different laws applied, the new legislation would make sure that gambling companies would face substantially higher penalties when it comes to irresponsible practices in terms of advertising.
Mr. Newson shared that the maximum fines for offering illegal inducements to encourage gambling among NSW players have been increased tenfold. As mentioned above, directors of gambling companies could be held personally liable for such violations and could be brought to court for these offences. According to him, the heftier fines and stricter regulation would make businesses' directors more careful and would show them that they would not be able to simply ignore some problems or say they were unaware for the offences committed by their companies.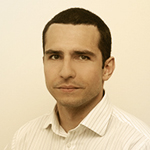 Daniel Williams has started his writing career as a freelance author at a local paper media. After working there for a couple of years and writing on various topics, he found his interest for the gambling industry.