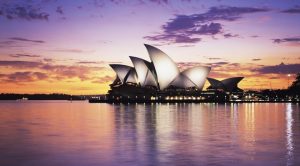 Clare Gill, the Director of Regulatory Affairs at Nine Entertainment, commented on the recent changes brought to the live sports betting advertising in Australia, saying that the new regulation risks to emphasise too much on broadcasters rather than on other marketing channels where such advertising is also happening.
As reported by Mumbrella, Ms. Gill took part in Mumbrella's Sports Marketing Summit which is being held for the fourth year now and spoke of some of the problems associated with sports betting advertising and increased regulatory scrutiny in the country. She explained that one of the major issues TV broadcasters currently have is the fact that TV advertising is subjected to the Broadcast Services Act, thanks to which broadcast is an easy-to-regulate platform and target.
According to Ms. Gill, the authorities' focus on commercial broadcasters in Australia gives an advantage to the rest of the advertising channels in the country. She said she is worried that the fact that marketing and communications are not as monitored as advertising is, this is unfair as far as addressing the public policy is concerned.
New Restrictions Imposed on Daytime Sports Betting Ads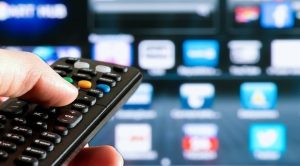 Recently, Australia has seen some regulatory changes in terms of daytime sports betting advertising. At the end of March, the Federal Government has suspended gambling commercials from sports broadcast from 5:00 AM and 8:30 PM.
As previously reported by Casino Guardian, the Australian Communications and Media Authority (ACMA) got the powers to set certain program standards for TV gambling advertising, with these standards being mostly applied to broadcasting groups and pay-TV providers. The new rules restrict both the timing and formats of sports betting commercials, including marketing during games. The changes in the gambling advertising policy of the country have pushed the ACMA to consultations on some new rules regarding gambling commercials broadcast on online content.
The advertising ban came as a response to local communities' constantly increasing concerns that there are too much gambling services' promotions at the time when sporting events are being aired. In addition, both communities and non-profit organisations focused on tackling problem gambling have shared fears that such gambling promotions could have a devastating impact on children and more vulnerable people in Australia by making them familiar with gambling and sports betting options.
The increased attention paid by the regulatory authorities to local broadcasters made Ms. Gill call for the watchdogs to strike a balance and focus equally on the various channels for distribution of gambling content advertising. According to her, it would not be fair to broadcasting groups if other advertisers are left to bypass TV and simply go to social media. She further added that broadcasters should not become an easy target to the regulators simply to demonstrate new policies rather than addressing public policy issues at all levels.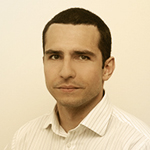 Daniel Williams has started his writing career as a freelance author at a local paper media. After working there for a couple of years and writing on various topics, he found his interest for the gambling industry.