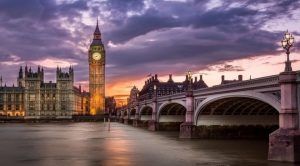 Recent gambling surveys have shown that approximately 528,000 British people are being affected by problem gambling, with about 80% of them facing the negative effects of gambling, including increasing financial debts that can bring them to a financial breakdown.
Now, challenger banks Starling and Monzo have decided to give a helping hand to the players who would like to prevent themselves from spending too much on their gambling habits. The above-mentioned banks have added an option to automatically block payments made to betting outlets and online gambling websites from their existing accounts.
As revealed by The Daily Mail, the recovering gambling addict Tony Franklin said that the option to put a stop on his transactions to gambling services has helped him not to get back to his devastating betting habits. Mr. Franklin confessed that gambling addiction had consumed most of his life as an adult, with him losing both his home and family twice due to his problem gambling behaviour.
The former gambling addict also revealed that the consequences of his reckless action related to gambling had affected his entire life, including his family, friends, financial state, employment, housing and eventually, health. Now, Mr. Franklin is getting his finances back to normal and says that the helping hand given by his bank did much for him, as it managed to keep him on the right track. He is still recovering from the gambling addiction and has a lot of debts as a consequence of his problem gambling behaviour which he is still paying back.
Gambling Transactions Can Be Blocked via Mobile App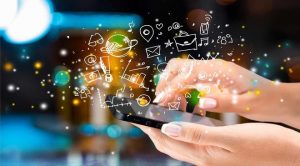 As mentioned above, for the time being, both Monzo and Starling banks offer a service to block gambling payments of their current account holders. This is considered a very important and helpful step in the battle to tackle gambling addiction and gambling-related harm. Until now, users who suffered from gambling problems would have to contact each gambling provider separately in case they wanted to block themselves from their services.
The first bank that started offering the exclusion feature was the Sterling Bank. Soon after that, another challenger bank with accounts operated by a mobile phone application followed – Monzo. In addition, a similar feature is currently provided by Barclaycard. It allows its credit card customers to block their cards from being used for gambling transactions after contacting their customer service.
The customers of Starling Bank could choose to take advantage of the feature through the mobile phone application. While the feature is switched on, their credit card will be declined every time they try using it to make a payment with a registered gambling operator. The feature can be unblocked any time, but then an alert suggesting them to call the National Gambling Helpline.
On the other hand, Monzo Bank provides its customers with the opportunity to block money transactions to licensed gambling operators at any time by using their mobile phone application. Customers could also do that by contacting the customer service team through an in-app chat feature. Transactions can be unblocked, with the customers calling to the bank's support through the app.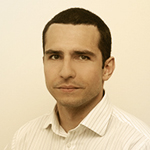 Daniel Williams has started his writing career as a freelance author at a local paper media. After working there for a couple of years and writing on various topics, he found his interest for the gambling industry.