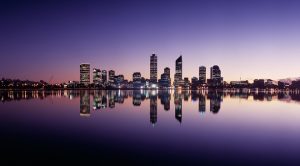 Schemers have managed to drain approximately AU$110,000 from Facebook users in West Australia after the latter were tricked into thinking they had won the lottery.
The scammers used stolen images from local Facebook users' accounts to duplicate their profiles on the social network. They send messages to friends of such people, encouraging them to claim lottery prizes claimed to be worth from AU$150,000 to AU$300,000. However, in order to be eligible to claim the fake lotto prizes, the victims of the scheme were asked to first pay a certain amount of money in supposed fees and taxes estimated to up to AU$16,000.
WA ScamNet, a special method of combatting the increasing problem of online scams, ripoffs and frauds developed by the Department of Mines, Industry Regulation and Safety, revealed that since April 2018, it has received reports from 18 people claiming to have lost an overall amount of approximately AU$110,000 due to such a scam.
As revealed by PerthNow, David Hillyard, the Commissioner for Consumer Protection, shared that individual losses had risen immensely over the past few weeks, with three people reporting losses of between AU$14,000 and AU$16,000 each.
Lottery Prizes Scams Spread across West Australia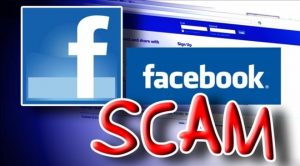 As mentioned above, certain gambling services (mostly lottery drawings) were used by the scammers to deceive West Australian residents.
Usually, the scammers use stolen pictures of an individual to "clone" their account on Facebook, and then contacting some of their friends through the duplicated account, telling them that they have won a massive lottery prize and that their name is also on the winners' list.
Then, the fraud victims are most often given a link to a fake Facebook page owned by someone claiming to be an agent engaged in collecting the supposed fees and taxes, as well as to fake websites displaying non-existing lists of winners. Victims also receive tracking information from a fake transport company which is to be entitled to delivering the prize to the "winners".
As further revealed by Mr. Hillyard, one of the victims started suspecting something when the transport company reported that the delivery truck had been in an accident and an additional amount of money must have been paid for a private driver to deliver the prize to the winner. They also sent a photo of the damaged truck as an evidence for the accident.
According to reports, schemes involving prizes from lottery drawings and other types of gaming activities have been becoming more popular in West Australia lately. Mr. Hilliyard shared that in these cases, scammers usually rely on the belief that messages received on Facebook from a victim's friend would not seem questionable, unlike random messages from people they do not know.
Experts say that messages about such prizes should better be ignored by Facebook users and call local people to be more cautious in order to avoid suffering massive losses due to trusting such messages.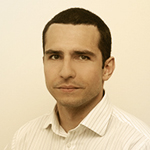 Daniel Williams has started his writing career as a freelance author at a local paper media. After working there for a couple of years and writing on various topics, he found his interest for the gambling industry.