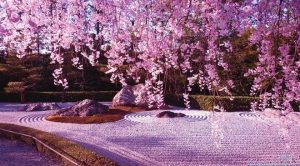 Yakuza organised crime groups are planning to gain access to casinos in unlawful ways in case that legislation which would officially greenlight so-called integrated casino resorts is finally passed in the ongoing Diet session later this week. The information was provided to The Asahi Shimbun by a gang member.
If the proposed Integrated Resorts Implementation Bill gets the Diet's approval, it will make casino gambling legal for the first time ever in the history of Japan. However, the soon-to-be-opened market could turn out as too attractive not only to regular customers but also to local criminal organisations which could be willing to enter the emerging lucrative market.
As mentioned above, The Asahi Shimbun reported that a high-ranking member of a gang affiliated with the Yamaguchi-gumi yakuza syndicate and operating in the Kanto region said that members of such groups could start thinking about ways to bypass the rules and restrictions that are placed by the Government as legal barriers for organised crime to infiltrate casinos. According to the gang member, who remained unnamed, the situation with the casino gambling sector is very much like the one with the construction industry and that there are always ways for such organisations to conceal the true nature of companies and join some major projects in the role of subcontractors.
The gang member further revealed that once a casino opens on the territory of Japan, other possible business opportunities for the Yakuza organised crime groups will undoubtedly emerge, such as providing hotel accommodations and airline tickets to high rollers or even providing them with money loans at unreasonably high interest rates. He also mentioned that infiltrating casinos with crooked dealers is also possible so that certain players would be guaranteed to win at various card games.
Stricter Gambling Regulation Could Open Pandora's Box in Japan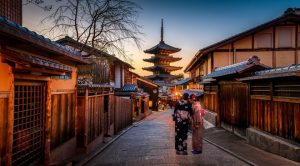 Apart from that, a source close to an organised gang in western Japan also commented on the expected casino gambling expansion, saying that illegal casinos would probably emerge to bypass the restrictions that are to be included in the proposed piece of legislation. As Casino Guardian has reported earlier, the Integrated Resorts Implementation Bill puts certain limits on the number of weekly and monthly visits a player would be allowed to pay to a casino. An entrance fee of ¥6,000 for getting access to legitimate casinos would also be set.
According to the source familiar with the issue, local players would sooner or later want to visit places where there are no restrictions on entrance, which would probably affect the rates of illegal gambling, with unlawful casinos opening up across the country, and in regional cities, too.
The committee which is expected to be established in order to monitor and control casino gambling in the country will examine potential gambling operators to make sure they will be in line with the Government's requirements. On the other hand, stricter regulation could make more organised gangs conceal their true nature and intentions in order to become engaged in the industry that could be a major revenue driver over the upcoming years.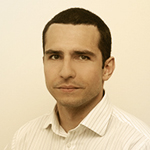 Daniel Williams has started his writing career as a freelance author at a local paper media. After working there for a couple of years and writing on various topics, he found his interest for the gambling industry.