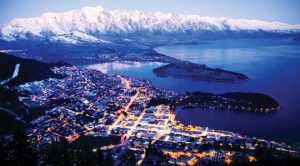 Today, a National Gambling Study (NGS) report was released to confirm that levels of gambling-related harm remain pretty much unchanged despite the fact that gambling participation rates decline. The study, which is a thorough long-term research on causes and harms of gambling, was carried out by Auckland University of Technology with funding from the Ministry of Health.
As revealed by the Director of the Gambling and Addictions Research Centre, Professor Max Abbott, gambling participation rates fell by 5% in a 3-year span, from 80% in 2012 to 75% in 2015. as revealed by Prof. Abbott, participation fell across most forms of gambling, including casino table games and electronic gaming machines. In spite of that, rates of problem gambling have not been reduced, and gambling-related harm still has a massive impact on people in the Pacific region.
Back in 2015, about 2% of the adult residents of New Zealand were described as gambling addicts or gamblers or moderate risk. Almost a further 5% were considered to be put to a lower level of gambling-related risk.
As explained above, the problem gambling and at-risk gambling have remained pretty much the same over the past decade and a half, according to Professor Abbott.
The data provided by the researchers showed that there was no change in the problem and at-risk gambling rates over the first three years of the study, but there were some major changes in terms of individual levels of gambling harm. In any given year, only about 40,000 adults in New Zealand (1% of the population) become problem or moderate-risk gamblers. In the year following, 40% of gambling addicts remain problem gamblers and are still experiencing the negative consequences of that behaviour.
Electronic Gaming Machines Should Be Removed, Says Abbott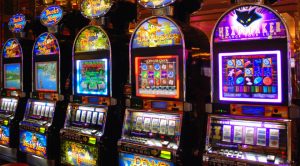 According to the National Gambling Study, instant Kiwi and online gambling offerings have contributed to a certain increase in problem gambling rates on the territory of New Zealand. The research further showed that such games could cause gambling relapses, especially within disadvantaged communities.
The level of gambling participation declined during the 1990s and then remained pretty much unchanged. However, a population increase, combined with the concentration of high-risk groups exposed to gambling machines and relapsing gamblers had contributed to an overall increase in the rates of gambling-related harm.
As revealed by researchers, Instant Kiwi and overseas gambling websites are very much involved in relapse of some gamblers. Reportedly, about two-thirds of New Zealanders who have developed a gambling addiction had suffered from problem gambling in the past. According to the latest survey on the matter, large high-risk groups of people are currently living in areas with heavy concentration of gaming machines.
The findings have important policy implications, as local regulators have been focused on reducing gambling-related harm and the latest findings could be beneficial for authorities to review and strengthen its public policy, education and treatment measures. According to Professor Abbott, electronic gaming machines should be removed from local pubs and clubs in order for local gambling regulators to tackle spreading gambling addictions.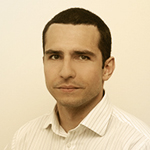 Daniel Williams has started his writing career as a freelance author at a local paper media. After working there for a couple of years and writing on various topics, he found his interest for the gambling industry.