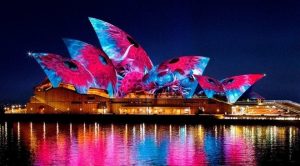 So far in 2018, the competent authorities in Australia have brought some changes to the country's online gambling policies, with illegal gambling sites banned in recent years.
Despite the ban and the increased scrutiny imposed on the local gambling industry, offshore gambling sites remain very popular among Australian players. According to recent estimates, offshore gambling in the country is in the range between AU$63.9 million and AU$400 million, with some experts having predicted that the amount could reach AU$910 million by 2020.
However, such gambling websites have been blamed for posing a potential danger to customers, and have also had a long-term effect on the tax revenue brought to the country.
For the time being, licensed operators are able to provide online lottery and betting services in Australia. Other forms of digital gambling, such as online slots, casino, poker and bingo, are currently banned in the country. The stricter regulation imposed on Internet gambling, however, seems to have little restricted offshore gambling operators from providing local customers with their online gambling services.
Such operators are based in other countries which often feature much more relaxed regulatory rules, which is why they usually offer types of gambling that are restricted in Australia. As expected, the larger variety of gambling options turns out more attractive to some customers, but the latter often forget that such websites do not guarantee qualitative protection from potentially harmful practices.
Public Education Could Help Illegal Offshore Sites Restriction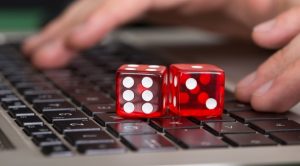 According to a recent survey commissioned by The Conversation among 1,001 Australian adult online gamblers, more than the half of them had placed bets with offshore websites over the past month. The ease of use, as well as the greater variety of gambling options, have been some of the most common reasons for choosing such websites rather than domestic iGaming gambling sites.
An interesting fact is that gamblers who only used online gambling sites licensed in Australia were more likely to be acquainted with the licensing jurisdiction of the website they have been using than offshore players. However, most of both domestic and offshore gamblers were not aware of the current legislation of the country, plus they did not know which companies held Australian operating licences. As a matter of fact, almost one-quarter of the users of domestically-licensed online gambling sites revealed that an operating license granted by the local competent authorities had been a characteristic they looked for when choosing on which website to place a bet.
According to some experts, the restricted access to offshore gambling sites has not been very efficient, as constant monitoring and control on the Internet is literally impossible. That has been the reason why public education campaigns aimed at internet gamblers have been pointed as much more efficient in the struggle to impose some restrictions on offshore gambling.
In order for customers' awareness of gambling-related harm and dangers of gambling on unlicensed foreign online gambling sites, public education campaigns are considered a great option when it comes to identifying a domestically-licensed gambling websites and encouraging gamblers to stay engaged only with such websites.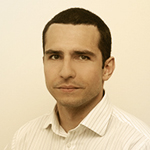 Daniel Williams has started his writing career as a freelance author at a local paper media. After working there for a couple of years and writing on various topics, he found his interest for the gambling industry.