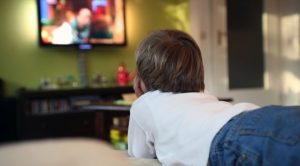 A recent study carried out by the Deakin University, three out of four children who watch sports strongly associate sports games with wagering money on the result of such games. The results of the study have shown that the gambling age is continuously falling.
As shocking as it may seem to some parents, this makes sense, especially considering the rising popularity of online betting and mobile phones gambling and betting applications.
The Chief Executive Officer of the Victorian Responsible Gambling Foundation (VRGF), Louise Glanville, warned that some parents need to take into consideration this fact earlier than expected and have talks with their children before minors' gambling habits become firmly fixed. Ms. Glanville told Mamamia that under-aged persons often think that sports and gambling go together and further noted that the VRGF is working in collaboration with schools, sporting clubs and individuals in the community to tackle the harmful trend and raise both parents' and children's awareness about gambling-related harm.
The organisation has rolled out a campaign called "Love the game – not the odds" in order to help parents talk to their children about risks associated with gambling. The campaign is designed to inform and encourage Australian parents have talks with their children in order to break the association between watching sports games and placing money wagers on such games.
Ms. Glanville further explained that the prevalence of sports betting advertising makes gambling look normal to under-aged individuals and this is a trend which needs to be changed.
"Love the Game – Not the Odds" Initiative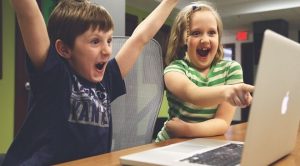 According to data provided by the Victorian Responsible Gambling Foundation, up to 80% of children between 13 and 17 years have already gambled, including taking part in raffles, sweeps, purchasing lottery tickets or gambling among friends.
What is more worrying, it seems that despite age verifications in both land-based gambling venues and online, teenage Australians also manage to place wagers on poker machines, sports betting and races. As revealed by the VRGF, more than 12% of the children between 12 and 17 years have placed a bet on a physical betting outlet or gambled online. Furthermore, one in five Australian adults who is categorised as a problem gambler started gambling before the age of 18.
The VRGF also reported that about 75% of children aged 8 to 16 who watch sports believe that gambling is actually normal and can name at least one sports betting company. About a quarter (25%) of children who watch sports can name at least four sports betting companies. The same number of minors has also participated in sports betting activities.
As mentioned above, the programme called "Love the game – not the odds" has been created to provide Australian parents, schools, sporting clubs and the wider community with some help understanding the possible negative impact which increased gambling advertising in sports could have on young people and preventing it. The initiative is aimed at raising the awareness of both parents and children about the potential risks associated with gambling.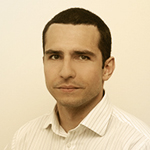 Daniel Williams has started his writing career as a freelance author at a local paper media. After working there for a couple of years and writing on various topics, he found his interest for the gambling industry.