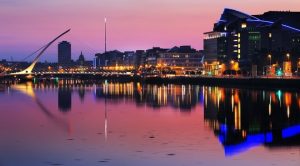 A recent study into the services offered within the Irish mental health system showed that the Health Service Executive (HSE) does not currently offer enough treatment services which are especially aimed at problem gamblers.
According to the results of the research, which were published in the International Journal of Mental Health and Addiction, there is only one body which offers adequate gambling addiction services. The leading psychiatrist Colin O'Gara, who heads the addiction services department at Saint John of God Hospital in Dublin, revealed that the lack of enough gambling addiction services needed an immediate response.
Currently, the Gambling Control Bill which has been proposed by the centre-right liberal conservative and Christian democratic party Fine Gael is being reviewed by the country's Government. It was approved five years ago. Ireland's Republican Party – Fianna Fáil – commented on the findings of the survey, saying that the situation was worrying and urging the Government to come up with a national gambling strategy as quickly as possible.
According to figures provided by the Institute of Public Health in Ireland, there are currently 40,000 gambling addicts in the country, with that figure representing 1% of the local population. However, other experts claim that the number of problem gamblers could be as high as 110,000. Last year, Ireland saw the first national survey into online gambling. The research was also carried out by Professor O'Gara and found that 64% of people who preferred to place their bets online believed they may suffer from a gambling addiction. According to the 2017 research, approximately 62% of these people had also bet more than they could actually afford to lose.
No Adequate Gambling Treatment Services Offered by CHOs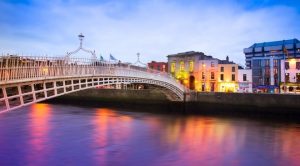 The research results found that no gambling-oriented services were available in primary care centres. In addition, it turned out that no help for addicts facing compulsive gambling behaviour and its detrimental impact were offered by about half of the local community health organisations (CHO).
Moreover, the level of treatment available at the four community health organisations which actually offered some problem gambling treatment services widely varied, with no uniform standard set for all services of that kind. Similar treatment provided by Irish drug and addiction centres was also different depending on location.
According to Dr. O'Gara, the current level of attention paid at gambling addiction was not good enough, especially in terms of problem gambling treatment which also did not properly address the specific needs of people who suffer from compulsive gambling disorders. He further noted that social service providers do not seem to be fully aware of the need for specialised gambling treatment, so the issue was not seen as a priority.
"With the problem at the scale we think we have in Ireland, there is an obligation on whoever is holding the purse strings to make sure services are in place." – Dr. O'Gara for The Times.
The above-mentioned Gambling Control Bill actually includes a section focused on the provision of gambling addiction treatment services, but its implementation has already been delayed for too long. As Casino Guardian has previously reported, it is currently undergoing a governmental review. The lack of progress on the bill has already been criticised by industry experts and political parties who have blamed the authorities for deliberately delaying the implementation of the proposed piece of legislation.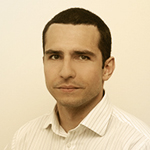 Daniel Williams has started his writing career as a freelance author at a local paper media. After working there for a couple of years and writing on various topics, he found his interest for the gambling industry.