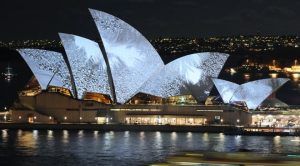 Responsible gambling has been one of the milestones of the Australian Government's gambling policy for almost three decades now.
The concept emerged as an invention of the gambling industry and has been developed over the years, at a time when gambling was legalised and expanded on a global scale. This provided the local gambling sector with the chance to find a way around stricter regulation, but unfortunately, it turned out to be an ineffective strategy as far as gambling-related harm minimisation is concerned.
All existing casinos in Australia, as well as local clubs and pubs offering gambling services, are required to follow a responsible gambling policy, which is mainly implemented via codes of practice. Under the policy in question, local gambling operators are required to make sure they put warning signs about possible negative effects of gambling and also to take action in case that a customer of theirs shows signs of compulsive gambling.
There are other responsible gambling regulations which are set on imposing certain limits on some gambling offerings in the country, such as so-called electronic gambling machines, which are also known as poker machines or pokies. Other restrictions on pokies also exist, such as maximum bet limits and speed of placing the individual bets.
Unfortunately, there is actually little evidence that such responsible gambling measures are efficient. What is more, gambling-related harm remains a serious problem at present times, even with responsible gambling measures in place. On the other hand, mechanisms for responsible gambling are not usually aimed at preventing harm from being inflicted on customers.
Recently, responsible gambling has become one of the hottest topics in the gambling sector of Australia, especially considering the fact that two of the largest gambling operators in the country have been facing some allegations in misconduct, customers' misleading and irresponsible behaviour.
Crown Casino Melbourne's Misconduct and Irresponsible Behaviour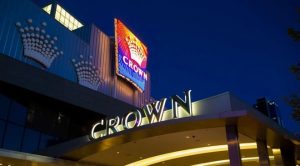 The beginning of August saw the Victorian Commission for Gambling and Liquor Regulation (VCGLR) start its sixth investigation into the operations of Crown Casino in Melbourne. A large number of recommendations were made as a result of the review, with more than half of them referring to the provision of responsible gambling measures. As far as the latter is concerned, the review suggested that the largest casino on the territory of Australia had not managed to meet all community expectations.
The VCGLR review was released at a bad time for the Crown brand. Earlier this year, Crown Casino Melbourne got a massive stain on its reputation, following whistleblowers' accusations of misconduct. As Casino Guardian has previously reported, allegations emerged that Crown Casino Melbourne staff members had provided regular customers of the venue with special plastic picks to jam electronic gambling machine buttons in one place in order to allow continuous and automatic play.
The scandalous claims, however, were not the only ones made. After another allegation of using a so-called "blanking-buttons" scheme to illegally modify the betting buttons of some of its poker machines without notifying customers about the changes made. A number of whistleblowers who had previously worked for the gambling operator reported that Crown Casino Melbourne staff has tampered with some of the pokies to carry out a scheme that would have made customers spend more time at the machines, and respectively, generate larger losses.
As a result, the gambling regulatory body in the state of Victoria – the VCGLR – imposed a historically hefty fine amounting to AU$300,000 to Crown Casino Melbourne, after the latter was proven to have illegally made certain modifications on some of its poker machines. At the time when the fine was imposed, anti-gambling campaigners noted that the penalty is the largest of its kind ever imposed by an Australian regulatory body.
Woolworths Violates Responsible Policy by Collecting Personal Data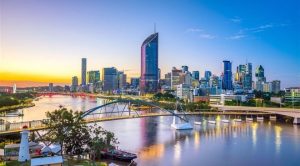 A few months ago, the Australian supermarket and grocery store chain Woolworths also faced strong criticism due to some controversial practices used by its subsidiary Australian Leisure and Hospitality Group (ALH Group), which is currently the largest gambling machine operator in Australia.
At the beginning of March 2018, the company has been called to dispose of the poker machines in its pub and club establishments after former staff members revealed that the operator has been spying on its customers to learn their drinking and gambling habits, and has been secretly recording and sharing gamblers' personal information to boost profits. According to whistleblowers' allegations, the majority-owned Woolworths gambling subsidiary has made its employees spy on the venues' regular customers, as well as on high-rollers, in order to use their personal information to offer them more personalised incentives encouraging them to gamble.
Allegedly, Woolworths-owned hotels and entertainment establishments have been involved in the immoral scheme. Currently, the ALH Group runs approximately 550 retail liquor shops and 330 entertainment venues in Australia and operates about 12,500 poker machines.
Eventually, the claims that the gambling subsidiary of Woolworths has used the scheme aimed at helping it boost its profits have been confirmed by an internal investigation. The audit further showed that the collected personal data of the customers was shared among the brand-owned pubs, so that staff members were able to offer gamblers the most appropriate inducements to make them continue gambling.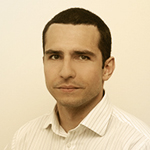 Daniel Williams has started his writing career as a freelance author at a local paper media. After working there for a couple of years and writing on various topics, he found his interest for the gambling industry.