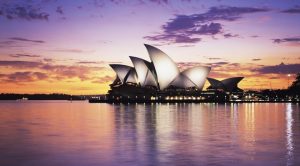 In April 2018, Australian citizens were called the biggest gamblers in the world, as they lost almost AU$24 billion a year on gambling activities, with them generating the largest gambling losses per capita worldwide.
The Queensland Government Statistician's Office released information about the gambling losses of Australian people by categories for the 2015/2016 period.
According to the state government office's data, local people lost more than AU$12 billion on gaming machines, making so-called pokies the most preferred form of gambling in the country. Electronic gaming machines are by far the biggest contributor to the unveiled gambling losses, with them accounting for about half of the losses generated in the aforementioned period. Casinos are second, with almost AU$5.2 billion lost in 2015/2016. Furthermore, the Totalisator Agency Board (TAB) games were responsible for Australian citizens' losses amounting to more than AU$2 billion.
The other type of gambling which surpassed the AU$1-billion mark of losses has been Australian lotto, with local gamblers losing almost AU$1.9 billion.
Could pre-commitment curb #pokies losses? https://t.co/4A8XnCaItA. For more info https://t.co/64jSJLsVdO #gambling pic.twitter.com/MFk2JFS9EN

— AGRC (@AGRC_AIFS) August 23, 2016
The other forms of gambling on which losses were generated by local citizens in the 2015/2016 period include on-course bookmaker (almost AU$847 million), tab fixed odds (AU$518 million), bookmaker fixed odds (more than AU$397 million), instant lottery (more than AU$190 million), on-course totaliser (AU$49.8 million), minor gaming (AU$31.8 million), tab tote odds (AU$5.4 million), pools (AU$4.5 million) and off-course bookmakers (AU$200,000).
Gambling Participation Rates Remain High in Australia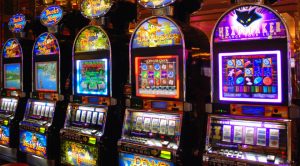 Pokies have been long blamed for their highly-addictive character. Now, the data provided by the Queensland Government Statistician's Office prove that electronic gaming machines have been the most-preferred form of gambling and accounted for the largest gambling losses generated by Australians.
Back in April, it also became clear that people in most disadvantaged communities are usually spending the most on poker machines.
"The people who can least afford to be losing large sums of money are losing the most." – Angela Rintoul from the Australian Gambling Research Centre
As Casino Guardian has previously reported, the gambling participation rates in Australia have reached extremely high levels over the past few years, with poker machines (or pokies as they are also called) accounting for more than 50% of the annual gambling losses of local gamblers.
According to the analytics company H2 Gambling Capital, which made a comparison between the gambling losses of Australians and other countries' residents, the losses of local adults were approximately 50% higher than the ones generated by the residents of the US and Singapore. The annual per-capita gambling losses of Australians have been estimated to more than AU$1,200.
What is more, these losses have been on a continuous rise over the last few years, and the gambling participation rates in the country have also been increasing. As revealed by the federal government in November 2017, a study conducted by the Australian Gambling Research Centre (AGRC) proved that about 6.8 million people in Australia gamble on a regular basis, with this number representing about 39% of the local adult population. All of this makes Australia one of the countries with the highest gambling participation rates.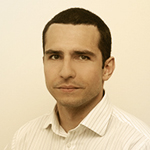 Daniel Williams has started his writing career as a freelance author at a local paper media. After working there for a couple of years and writing on various topics, he found his interest for the gambling industry.