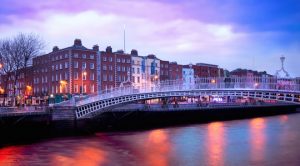 As part of the ongoing Budget talks, the Irish political grouping Independent Alliance has urged the country's Government to double the existing gambling tax and to introduce a property tax waiver for elderly people who live on fixed incomes.
The Alliance, which comprises of Finian McGrath, John Halligan, Shane Ross and Kevin Boxer Moran, explained that a possible gambling tax increase from 1% to 2% is expected to bring €50 million. They further shared that part of that money would be used to fund addiction services for Irish residents.
In addition, Mr. Morgan said that he supports the idea that local authorities should be given the power to purchase privately owned land-banks for housing by force.
According to the Independent Alliance group, which meeting preceded the Dáil's return next week, also said that current Government should serve its five-year term, with Mr. Halligan highlighting the fact that stability is needed in light of BREXIT.
Additional Funds Must Be Spent on Problem Gambling Services
This is not the first time when the Independent Alliance has called for a 50% increase in the country's betting tax.
Last month, the Department of Finance revealed it was considering the renewed calls for doubling the tax imposed gambling operators from 1% to 2%. At the time when the renewed calls emerged, Mr. Halligan insisted that guarantees must be given by the Government that the additional annual revenue of €50 million which is expected to be brought by the tax increase would not be spent on other initiatives except for problem gambling services.
I'll be on @TodaySOR shortly speaking to @MiriamOCal about problem #gambling and my #Budget2019 proposal to increase Betting Duty by 1% and use the proceeds to help fund gambling addiction services #TodaySOR

— John Halligan (@JohnHalligan) August 16, 2018
As previously explained by Mr. Halligan, according to a research of the Irish Institute of Public Health in 2010, a total of 40,000 Irish people are categorised as problem gamblers. Currently, Ireland is also among the European countries with the highest gambling losses. What is even more worrying is the fact that the actual number of gambling addicts is very likely to be much higher than the officially reported figures.
Reportedly, the gambling duty revenue received by the Irish Government in the period from 1997 to 2016 amounted to €873.9 million. No funds, however, were spent by the Government on problem gambling treatment and prevention between 1997 and 2018.
Moreover, the Independent Alliance was not the only political group which has insisted for a gambling tax increase. The initiative has also been backed by local anti-gambling campaigners. Back in August, Mr. Halligan explained that the Irish Finance Minister Paschal Donohoe has actually taken into consideration the possibility of such a move.
Delighted to see @IndepAlliance TDs pushing for an increase in Betting Duty, to fund addiction services. @RutlandCentre@JohnHalligan @FinianMcGrathTD https://t.co/xfg5OkH6CO

— ProblemGamblingIE (@ProblemGamIrl) July 31, 2018
The Department of Finance has not made any official comment on the matter, but a spokesperson for the governmental department confirmed that a betting tax rate increase would boost the tax receipts by 50% to more than €100 million in 2019 in case the change is made.
As reported by Casino Guardian, earlier this year, the Independent Alliance had a meeting with Mr. Donohoe for a discussion on the matter.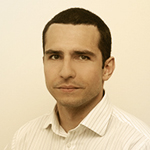 Daniel Williams has started his writing career as a freelance author at a local paper media. After working there for a couple of years and writing on various topics, he found his interest for the gambling industry.