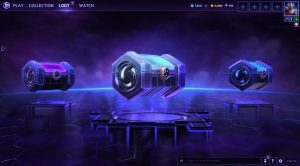 The UK Gambling Commission (UKGC) has become one of the gambling regulators across the world which are engaged in the investigation of the unclear lines between gambling and video games.
To date, an agreement has been signed between more than a dozen European and US-based regulatory bodies, at a time when their concerns regarding the possible risks which video games and gambling could pose to children have been constantly rising.
As shared by the CEO of the UK Gambling Commission, the unlicensed websites which provide skins betting can literally emerge at any time, which could make children gamble with money intended for mere computer game products.
We've signed an agreement with 15 global gambling regulators to work together to address concern over blurred lines between gambling and video games: https://t.co/xidXdHcXBg @Finmin @MinFinCZ @govim @arjel @JugarBIEN_es @WAGambling pic.twitter.com/gqoFqbtJsT

— Gambling Commission (@GamRegGB) September 17, 2018
Last year, a new survey found that a total of 11% of children between 11 and 16 years old had already been engaged with so-called "skin betting". Skins are special items involved in skin betting which can be collected over the gameplay and are used to modify the appearance of the players' weapons. Despite the fact that some skins could be won in the course of the game, rare items are usually available for purchase with real money. There are also websites which provide players with the chance to gamble with the skins they have to try winning more valuable items. This is exactly why skin betting is described by some as an unlicensed form of gambling.
Another major concern of gambling regulatory bodies around the world is gambling-themed content and so-called "loot boxes". The latter are virtual items which are found randomly over the gameplay and can be purchased with real money. However, when buying loot boxes, players are not actually aware of what they will find in the loot box they are purchasing, so video gaming opponents describe that as a form of gambling.
Video Games and Gambling Getting More Popular among Children
The above-mentioned concerns have urged the regulators to take into consideration tighter measures on third-party gambling websites, as the lines between gambling and other digital entertainment have often been blurred. According to regulators, the gaming industry should be more engaged with the problem and called for a crackdown on third-party gambling websites.
As Casino Guardian has previously revealed, recent data has shown that more than 30 million people, which represent about 50% of the UK residents who use online services, are engaged with video games. The gambling watchdog in the country, however, revealed that some third-party websites had been proved to be offering their customers the opportunity to use special items found or purchased in the game in order to gamble on casino or slot machine games.
Here's what to look at before gambling https://t.co/mnOLqgEMM1 #USOpen pic.twitter.com/eLCu8QKHna

— Gambling Commission (@GamRegGB) September 8, 2018
On the other hand, an increasing number of young people in the country are getting more and more engaged with both video games and gambling. In June 2018, a new study has emerged, revealing that over 400,000 British teenagers have been addicted to casino-style gambling through the video games they play, and their number is constantly rising.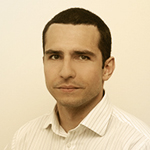 Daniel Williams has started his writing career as a freelance author at a local paper media. After working there for a couple of years and writing on various topics, he found his interest for the gambling industry.