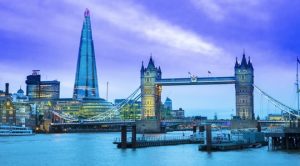 The Labour Party pledged to ban gambling operators from TV advertising during live sports events and to impose a new compulsory levy on such companies in order to raise more money to fund problem gamblers treatment, should it win the next general election.
As expected, the party unveiled a list of proposals days before its annual conference which is to be held in Liverpool as part of its future policy to tighten up the measures on gambling regulation across the country.
Gambling is Britain's hidden epidemic – that's why we'll ban gambling ads during live sport. Take a look at our plan 👇 pic.twitter.com/z7pagGez9b

— The Labour Party (@UKLabour) September 20, 2018
The Labours revealed that they plan to suspend gambling companies from advertising during live sports events aired on TV, to unveil a new obligatory levy on gambling companies to fund addiction treatment, to provide new guidelines on gambling addicts treatment, and to unveil rules under which problem gamblers will be able to turn to their bank in order to block gambling transactions. The party also shared they plan on officially suspending the use of credit cards for gambling.
The party's deputy leader, Tom Watson, accused the UK Government of disappointing the problem gamblers in the country, who according to estimates provided by the UK Gambling Commission (UKGC) are currently around 430,000. He also called problem gambling "hidden epidemic" and called for action in terms of treating it as a "public health emergency".
Government Failed to Address Gambling-Related Harm, Says Watson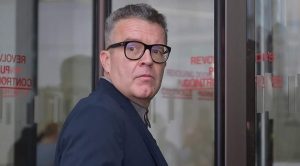 According to Tom Watson, the currently existing regulations, which were unveiled by the Labour Government of Prime Minister Gordon Brown in 2007, were not doing their job in terms of providing local gambling addicts with suitable and adequate protection. He further noted that gambling operators must be more engaged with being responsible and not to cause harm with their products. Mr. Watson also reminded that it is gambling companies' obligation to make regular contributions to research and treatment of problem gambling and gambling-related harm.
The deputy leader of the Labour Party blamed the Government for its failure to address any of the issues associated with the negative effects gambling could have on problem gamblers and their families.
As Casino Guardian has reported earlier, anti-gambling campaigners have called for stricter measures in terms of the gambling advertising. A recently unveiled research has shown that British viewers were literally "bombarded" with gambling ads at the time of the World Cup this summer, with these adverts also being aired during live matches. The results of the survey prompted some concern that such extensive gambling advertising could have a massive negative impact on both under-aged and more vulnerable individuals.
Of course, the list of proposals revealed by the Labours also faced criticism, with their opponents pointing out that it was exactly a Labour Government which initiated the extremely wide liberalisation of the UK gambling industry, opening the market for 24-hour casino gambling. On the other hand, in-play betting has become increasingly prominent over the past few years, with the number of TV adverts urging punters to place their bets during the live sports event.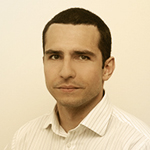 Daniel Williams has started his writing career as a freelance author at a local paper media. After working there for a couple of years and writing on various topics, he found his interest for the gambling industry.