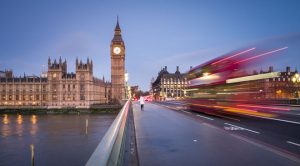 The UK Labour Party's plans for tighter regulation of the gambling sector have been backed by the Christian public policy charity CARE.
As Casino Guardian reported yesterday, the new proposals made by the Labours seek to ban TV and online gambling adverts during live sports events, to suspend the use of credit cards for gambling services payments, as well as to impose a new obligatory levy on gambling operators in order to fund research and treatment of problem gambling behaviour among local citizens.
A few days ago, the deputy leader of the Labour Party – Tom Watson – shared that increased gambling advertising on TV, and especially during live sports events, could make gambling look normal to more vulnerable and under-aged individuals. In addition, Mr. Watson criticised gambling operators for their constantly growing presence as football kits sponsors. According to a research cited by the Labours, 9 out of 20 Premier League squads and 17 out of 24 Championship teams have signed sponsorship deals with gambling operators, with about 60% of the aforementioned leagues' sponsors currently being gambling companies.
Gambling is Britain's hidden epidemic – that's why we'll ban gambling ads during live sport. Take a look at our plan 👇 pic.twitter.com/z7pagGez9b

— The Labour Party (@UKLabour) September 20, 2018
The Christian public policy charity CARE, gambling advertising through football shirts sponsorships is not only making gambling look normal but is also used by gambling operators as a way to bypass the ban on advertising their services to children. Nola Leach, the Chief Executive Officer of CARE, has shared the organisation's concern with this trend, as increased gambling advertising is making gambling seem harmless and does not reveal the possible negative consequences that could be faced by both children and adults.
UK Government Needs to Take Proactive Measures, Says Ms. Leach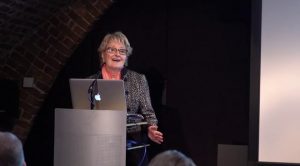 The Chief Executive Officer of CARE further shared her disappointment with the existing laws, saying the current gambling legislation is not working for anyone, children and young people included. Ms. Leach said she agrees with the claims of the Labour Party that problem gambling in the UK has become an epidemic and called the UK Government for more proactive measures to make sure children are well-protected against gambling-related harm.
"Current gambling legislation is not working for anyone, (…) Instead, it has led to an epidemic of children problem gamblers." – Nola Leach, CEO of CARE
Ms. Leach further noted that the landscape has significantly changed over the last few years as far as gambling is concerned, with increased betting options and technological developments being rolled out. According to her, UK gambling legislation has been outdated and needs to be made more up-to-date in order to make sure better protection against gambling risks is provided.
Ms. Leach further noted that the UK Government needs to accept the fact that problem exists and take quick and efficient measures to prevent "Britain's problem gambling public health crisis" from getting any worse in the upcoming years.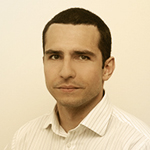 Daniel Williams has started his writing career as a freelance author at a local paper media. After working there for a couple of years and writing on various topics, he found his interest for the gambling industry.