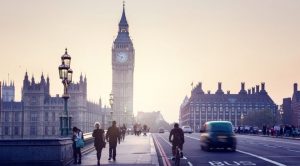 The largest problem gambling-oriented charity organisation in the UK – GambleAware – revealed a new two-year partnership with Citizens Advice. The collaboration, which is estimated at £1.5-million, is aimed at helping debt advisers provide better protection against gambling-related harm by making sure they better understand and reduce the possible negative impact which gambling could have on local resident's physical and mental health and quality of life.
The project is set to be delivered across nine regions on the territory of England and Wales and will make sure that frontline debt advisors are provided with the necessary training. As mentioned above, the extra training will provide such employees with the tools they need to identify and support people who may be problem gamblers who face gambling-related harm. In addition, frontline debt advisors will be given the chance to actually direct gamblers who are at risk of becoming gambling addicts to specialised help available for their problem.
We're pleased to be partnering with GambleAware to develop services across England and Wales. Gambling can have life-changing effects, not just on the individual but also their families and friends https://t.co/E1Qhd7A59G

— Citizens Advice (@CitizensAdvice) September 24, 2018
Regional hubs providing dedicated support staff on the territory of the country will be established as part of the project, with the latter also enabling staff to deliver training to other frontline workers in various sectors, such as healthcare workers, youth practitioners, local authority staff, etc., who still face people suffering from gambling-related harm.
The commitment for the new project's funding comes after a successful six-year partnership between GambleAware and Newport Citizens Advice, under which their Gambling Support Service was carried out.
Problem Gambling Rates Rise in Recent Years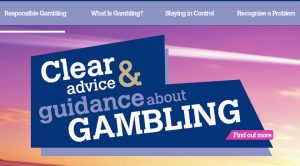 Problem gambling and gambling-related harm have been a major issue in the UK over the past few years. Despite some efforts of the country's Government to impose stricter regulatory measures on the sector, problem gambling rates have lately been rising.
Earlier in 2018, the UK Government announced its decision to impose a further crackdown on controversial fixed-odds betting terminals (FOBTs) which have long been blamed for their addictiveness and large maximum stakes that allowed gamblers to lose massive amounts of money in very short periods of time. What is more, gambling has been blamed for its proven life-changing effects, not only on the individual who is involved in gambling but also on their families and friends.
The newly-revealed collaboration between GambleAware and Citizens Advice is set to minimise these effects.
According to the Director of Education at GambleAware, Dr. Jane Rigbye, the debts advice workforce had an important role in the support and reduction of gambling-related harm. Ms. Rigbye further noted there were many other professions which come into contact with the general public every day and often face problem gamblers or people at risk of becoming ones.
"Encouraging and enabling staff in all public-facing settings to be aware of the possibility that the presenting problems could be related to gambling is key in helping to tackle this issue." – Dr. Jane Rigbye, Director of Education at GambleAware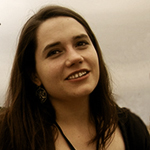 Olivia Cole has worked as a journalist for several years now. Over the last couple of years she has been engaged in writing about a number of industries and has developed an interest for the gambling market in the UK.