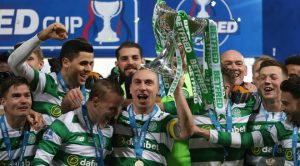 James Fyffe, the director of Dundee United, is facing Scottish FA action after facing allegations of gambling on football. The 49-year-old man is accused of violating disciplinary rule 31.
A notice of complaint has been served to Fyffe, who is also a Tannadice board member and racehorse owner. The Dundee United director has until September 26th to respond to the allegations ahead of a hearing set for November 8th.
As mentioned above, Mr. Fyffe is accused of breaching the Scottish FA disciplinary rules related to gambling.
"No club, team official or other member of team staff, player, match official or other person under the jurisdiction of the Scottish FA shall gamble in any way on a football match." – Scottish FA disciplinary rule 31 states
James Fyffe is not the only football official who was associated with gambling lately. Recently, Duncan Skinner, the director of Aberdeen F.C., and Henry McClelland, former chairman of Annan Athletic F.C., have faced punishments on allegations of illegal betting. Football players, such as Joey Barton, Michael Moffat, Steve Simonsen and Ian Black, have also been punished for violating Scottish FA rules on gambling.
Illegal Gambling Spreads among Professional Football Players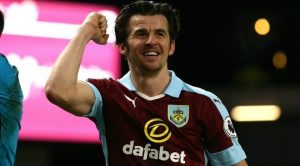 As Casino Guardian has already reported, for some time now, there have been rumours and media reports about betting among professional football players.
At the beginning of the year, former midfielder Joey Barton made claims that half of the professional football players bet on matches and said that gambling is "culturally ingrained" in the sport. The 36-year-old Barton faced an FA ban himself in April 2017 for violating betting rules imposed by the Association. Later, he confirmed that he has placed more than 1,250 bets on football matches in a decade.
Barton, who has played for Burnley, Manchester City, Newcastle, QPR, Rangers and Marseille, suffered a monetary fine of £30,000 and was initially banned from football for 18 months. After he appealed against the suspension's length, the punishment was reduced by almost five months, so Barton was able to return to professional football on June 1st, 2018.
At the time he opened up about his addiction to gambling, the former midfielder said that about 50% of footballers were illegally gambling. He also criticised the FA for being restrictive on players and other football officials but at the same time having a gambling partner themselves.
As a result, the Football Association unexpectedly ended its sponsorship deal with Ladbrokes, saying that it did not longer find it reasonable to have a betting partner. Barton was not the only one who criticised the FA for promoting gambling through its partnership with Ladbrokes while at the same time punishing football players who gambled on matches. After his allegations, the governing body of the FA commissioned a three-month review of the Association's approach in terms of sports betting regulation and inking a partnership agreement with a local bookmaker. Finally, the agreement was put to an end, with the FA decision to end all sponsorship deals with betting companies taking effect at the end of the 2016/2017 season.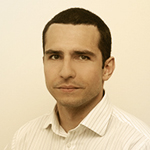 Daniel Williams has started his writing career as a freelance author at a local paper media. After working there for a couple of years and writing on various topics, he found his interest for the gambling industry.