A cross-party coalition consisting of political parties and Church of England representatives has insisted that a whistle-to-whistle ban on gambling advertising during live sports events is just not enough.
Instead, the coalition between the Conservative peer in the House of Lords Lord Chadington and the Church of England, the Labour Party, the Liberal Democrats and the Scottish National Party has demanded from minister to close the loophole which provides gambling operators with the chance to target children and more vulnerable individuals through their ads offering "live odds" bets both on TV and online.
According to the coalition's proposal, it would be better if the UK Government adopted the Australian policy, which makes sure that gambling advertising is out not only at the time of sports events which are aired live on TV but also for an hour before and after the event in order for so-called in-match betting which is considered highly addictive.
Today's new rule from @ASA_UK on the tone and content of gambling advertising are a welcome step in the right direction… pic.twitter.com/KLIrN0pOKU

— BeGambleAware (@BeGambleAware) February 14, 2018
Lord Chadington believes that extending the gambling advertising ban during live sports events should be at least up to the evening watershed. A survey commissioned by him and carried out by the UK market research company Populus among 2,000 respondents saw 58% of the people back a blanket ban on gambling advertising on all channels and platforms in the UK. Only 14% of the survey respondents said they were against such a ban.
Rt Reverend Smith Says Gambling Operators Lack Responsibility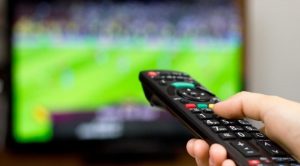 As Casino Guardian has previously reported, campaigners are concerned with the live odds bets which offer players the impression that can take advantage of them only over a short period of time. In addition, the opponents of gambling advertising during live sports events have shared on multiple occasions that the number of gambling adverts on such occasions has risen to a record high.
Campaigners have revealed that during the 2018 World Cup, UK viewers were literally bombarded with betting adverts, with 90 minutes of betting ads being aired at the time of one match only. According to Lord Chadlington, the increase in the number of gambling ads during live sporting events reflects the 63% increase in advertising spending by gambling operators over a period of five years since 2012.
The Bishop of St Alban's, Rt Reverend Alan Smith, has already called for the UK Government to be more proactive and take further measures to tackle the constantly expanding gambling advertising to make sure both under-aged persons and more vulnerable people are both well protected from possible gambling-related harm. In an interview for the Telegraph, he said that legislation needs to be explored by the competent authorities so that vulnerable people are well-protected.
"It is not the amount of it but also the style that wills people to bet in a short time of something that will happen in the next few minutes which is particularly problematic for addicts." Rt Reverend Alan Smith said
He further noted that gambling operators have singularly failed to impose any restraints in order to make sure that they do not inflict harm on people who are more susceptible to problem gambling-related harm.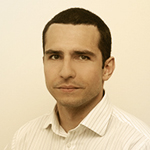 Daniel Williams has started his writing career as a freelance author at a local paper media. After working there for a couple of years and writing on various topics, he found his interest for the gambling industry.