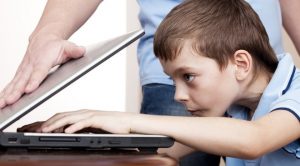 The leading organisation aimed at helping problem gamblers in the UK – GambleAware – has shared a report focused on the role and influence which parental and family behaviours towards gambling and gambling-related harm have on young people.
The study had four major goals. First, it was aimed at understanding the types and frequency of young people and their families' gambling behaviours, and whether there was a correlation between these and other forms of risky behaviour. Then, the research was focused on finding out the influence of family and parents on children's perception of gambling and gambling-related harm. It was also aimed at investigating the role of family attitudes and behaviours as a factor which prevents gambling-related harm. The study also aimed at identifying key policy and practice messages.
#Gambling can affect more than just the gambler themselves. It can also impact upon friends and family. We are here to support everyone affected by gambling. pic.twitter.com/xJ078wS02C

— BeGambleAware (@BeGambleAware) October 9, 2018
The research, which was carried out by one of the oldest economic research and consulting companies in Europe, Ecorys, is aimed at emphasising on the fact that young people whose parents effectively teach them to being responsible usually feel more in control and are more aware of the risks. Such children are also less drawn to problem gambling and risky behaviour. On the contrary, young people whose parents lacked understanding about the dangers of excessive gambling were more predisposed towards becoming gambling addicts and controlling their compulsive gambling.
According to the results of the research, young gambling addicts usually do not see gambling as a social activity, but rather as a personal and solitary behaviour. Such people also often tend to hide their gambling from their families, which on the other hand makes it difficult for parents to back their children at times when they face difficulties associated with gambling.
Dour Roles for Parents in Terms of Gambling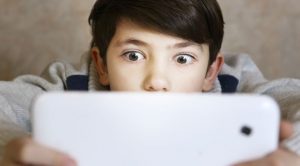 What was also found thanks to the study, was the fact that young people were almost exclusively using mobile and online platforms to gamble.
In addition, young people usually had pretty similar tastes in gambling as their parents and other family members, with younger people being usually more oriented towards using mobile-based technology.
It is important to remember that the impact of someone else's gambling can be very stressful for friends and family members, not just the person gambling. pic.twitter.com/Zdkb0XQd0I

— BeGambleAware (@BeGambleAware) October 11, 2018
An interesting trend has been observed in terms of low- and high-risk gambling. According to the results of the research, young people described as low-level gamblers, or social gamblers, had their families aware of the fact they gamble but were less likely to have gambling as an activity which the family would do together. On the other hand, young people categorised as high-risk gamblers described their families' gambling activities as regular ones and said they were an important part of family relationships.
In terms of familial influence on gambling, the research results showed that it could be divided into four roles for parents, including parents being seen as socialisers, as facilitators, as moderators and as protectors. As shared by GambleAware's Director of Research and Evaluation, Clare Wylie, the study highlighted the importance which parents have in young people's lives and perception of gambling.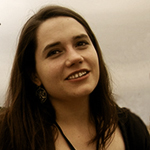 Olivia Cole has worked as a journalist for several years now. Over the last couple of years she has been engaged in writing about a number of industries and has developed an interest for the gambling market in the UK.