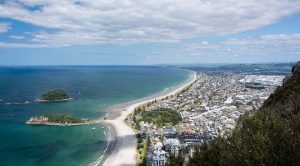 Tauranga City Council has made a proposal for the first step towards eliminating poker machines in the city, as it is to review the policy which sets out the number and location of gambling venues which could be set up in Tauranga. The policy also sets out the number of pokies which can operate in the city.
Public consultations on the so-called Gambling Venues Policy 2019 are set to open on October 15th, with the entire community being given the chance to share their opinion at the City Council's website by November 16th.
In an attempt to reduce gambling addiction among local citizens, Tauranga City Council has proposed some changes to the policy, including a "sinking lid" approach, under which no new gambling facilities would be licensed and no more poker machines would be allowed to operate on the territory of the city. The Council has shared its belief that such a policy would make the number of venues and pokies decline over time, in case that some venues stop operating or decide to remove some of their machines. According to the City Council, the new sinking lid policy would end up helping it tackle problem gambling and gambling-related harm, especially in more disadvantaged areas.
"This approach will still enable people who wish to participate in responsible gambling to do so, but we hope that it will make access somewhat more difficult." – Terry Molloy, Chair of the Community and Culture Committee
Mr. Molloy further shared that the possible negative effects of gambling on the social and economic well-being of the local community could be really bad, despite the fact that some of the gambling-generated proceeds are being returned to the community as funding provided to the racing industry, sports clubs and community organisations.
Gambling Venues to Operate Only in Commercial and Industrial Zones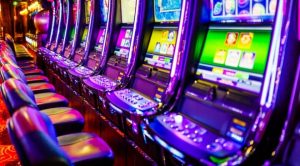 Community and Culture Committee Chair Mr. Molloy has explained that the new sinking lid policy is supposed to make access to gambling more difficult but it would still allow people who want to take part in such activities to do so.
Currently, the number of poker machines allowed to operate in Tauranga amounts to one machine per 220 residents. This basically means that any increase in the population could lead to an increase in the number of places to gamble. Under the newly-proposed sinking lid approach, growth areas would not be given the chance to have gambling facilities unless an already existing venue gets relocated there.
The new approach would restrict the location where gambling venues are allowed to operate to certain industrial and commercial zones. The relocation, however, would be possible in case the commercial and industrial areas are situated at no less than 100 metres from residential zones which are considered more disadvantaged than others.
As explained above, the new sinking lid policy would allow venues to relocate with their poker machines to another place in case that they are forced to do so by reasons which they are unable to control.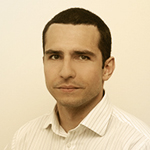 Daniel Williams has started his writing career as a freelance author at a local paper media. After working there for a couple of years and writing on various topics, he found his interest for the gambling industry.