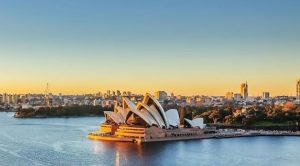 Thousands of Australian punters are trying to enter a US Lotto draw which could bring them a massive win. Many Aussie players are to take part in the second largest lottery jackpot in the US history, in spite of the fact that third-party gambling websites are considered to be operating in the so-called "grey area".
The MegaMillions jackpot rose to US$868 million (about AU$1.3 billion), becoming the second-biggest jackpot in the US history after there was no winner in its evening's draw on Tuesday. So far, the largest lottery prize ever was a Powerball draw prize which amounted to US$1.586 billion (AU$2.23 billion) and was shared between three winners in 2016.
#ICYMI – Tuesday's Mega Millions jackpot was not won and has reached a record high of $868 Million for Friday!

More info – https://t.co/vqtkmnGZms pic.twitter.com/j8xevNGwHE

— Mega Millions (@MegaMillionsUS) October 17, 2018
The hopeful punters are entering the MegaMillions draw via the website of Lottoland – an operator which provides Aussies to bet on the outcome of overseas lotteries. Reportedly, over 20,000 people had placed a MegaMillions bet with Lottoland, with their number expected to increase by at least 50% before the next draw that is to take place on Saturday morning Australian time.
#WednesdayWisdom: Friday's #MegaMillions jackpot is the biggest EVER in the history of the game!

👀 Take a look at the top 10 jackpots and their winning locations: https://t.co/3FBNFVBCme pic.twitter.com/q02wewwcZt

— Mega Millions (@MegaMillionsUS) October 17, 2018
Earlier in 2018, the Federal Government revealed its intentions to impose a massive betting crackdown that could leave websites such as Lottoland fighting for survival in the country. At the end of June, draft laws under which "lotto betting", or so-called "synthetic lotteries" are to be banned on the territory of Australia by early 2019.
Federal Government to Crack Down on So-Called "Synthetic Lotteries"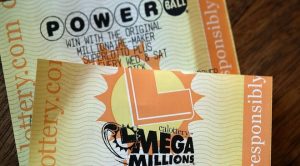 Before the last MegaMillions draw to take place on Tuesday, TheLotter.com reported that ticket sales in Australia have sky-rocketed and said that tens of thousands of local punters have already placed a bet.
As reported by news.com.au, according to Luke Brill, the chief executive officer of Lottoland, this is likely to be Aussies' last chance to place legal bets on overseas lottery jackpots such as MegaMillions.
"It's unlikely there's going to be a jackpot to get to this level again between now and January 9th." – Luke Brill, CEO of Lottoland
The Federal Government and the Labour Party have joined forces against so-called synthetic lotteries after opponents of this form of betting shared their concerns that such lotteries are trying to lure people away from traditional lotteries, a move which strips local clubs, pubs and newsagents from some of the revenue generated by traditional lotteries.
Ben Kearney, the chief executive officer of the Australian Lottery and Newsagents' Association which headed the lobbying campaign against "synthetic lotteries" said that the products such providers offer might look similar to regular lotteries but they are actually very different. He highlighted the fact that there are no entries in a lottery draw, but bets are placed on the outcome of overseas lottery draws.
Still, despite the measures it has taken to tackle such offerings, the Federal Government could find it hard to actually prevent Australians to participate in overseas lotteries. The Alliance for Gambling Reform's campaigner Stephen Mayne said that such a business model could be very difficult to be controlled by the Government.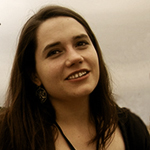 Olivia Cole has worked as a journalist for several years now. Over the last couple of years she has been engaged in writing about a number of industries and has developed an interest for the gambling market in the UK.