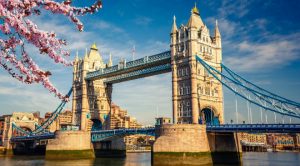 In a move that is set to compensate for the planned cut of the maximum FOBT stake from £100 to £2, UK Chancellor Philip Hammond is expected to increase the remote gaming duty next week when introducing the new Budget. As a result, offshore gambling operators, including industry giants such as William Hill and Ladbrokes, may face a tax surge from the current 15 per cent to 20 – 25 per cent.
Hammond is said to be under huge pressure to fill up the Budget following announcements for massive public spending. According to the Daily Mail Online, he needs to find £100 billion following the Tory Party conference and Theresa May's vows to end years of austerity. Citing Whitehall sources, the paper estimates that the £83.6 billion spending commitment to the NHS over the next five years is just a small part of the funds currently missing. One of the many measures, according to media reports, is the planned increase of the so-called remote gaming duty.
Chancellor Hammond has prepared plans for tax and spending for the next year's Budget, which will be announced on October 29. It is still unclear whether all cash injections, previously announced, would indeed enter the budget. If they do, however, Hammond would be desperately seeking to find cash and one of the very likely scenarios is lifting the tax paid by offshore gambling operators. On Sunday, the Financial Times wrote that the Chancellor is planning to increase the current levels of 15 per cent of the gross gaming yield generated by gambling companies.
According to the paper, the tax would be lifted to 20 – 25 per cent, which would certainly reduce the profits of offshore operators. These are companies based outside the United Kingdom that are licensed and allowed to offer online casino games like slots or blackjack to British customers. The Financial Times cites government aides, who estimate that the increased duty would raise £1 billion over a five-year period. While the measure would certainly be met with discontent by gambling operators, it would not be able to raise enough revenue to fill up the Budget holes.
Offshore Gambling Operators to Be Hit Twice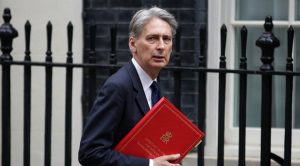 Following huge delays and fierce rows among government officials, the ministers finally announced that the maximum stake in fixed odds betting terminal (FOBT) would be reduced from £100 to £2. The main purpose of the move is to combat problem gambling and prevent people from losing huge amounts of money at once. Some officials, both within and outside Whitehall, however, claim that the measure would have a negative effect on tax revenue, which is collected as a percentage of the gaming profits.
The decreased maximum stake would certainly affect gambling companies, which had already voiced their concerns. They currently pay a tax on FOBTs of 25 per cent, while the remote gaming duty of 15 per cent was introduced several years ago in an attempt to give equal opportunities to British and offshore firms. Some of UK's largest gambling and betting companies, however, have also set up operations abroad.
As reported by the Financial Times, William Hill and Ladbrokes are now having their online operations based in Gibraltar. While it is technically an offshore territory, it is a whitelisted gambling jurisdiction, which means remote gaming operators could advertise their services on the territory of the United Kingdom. Gibraltar-based gambling businesses like the aforementioned are, therefore, allowed to take bets from residents of England, Wales, or Scotland. They still need to acquire a license from the UK Gambling Commission, on the other hand.
If the remote gaming duty is lifted to 20 or 25 per cent, some operators would certainly be hit twice and may find themselves struggling to maintain healthy profits in a competitive and highly regulated market such as the United Kingdom.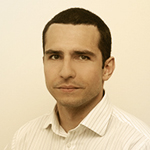 Daniel Williams has started his writing career as a freelance author at a local paper media. After working there for a couple of years and writing on various topics, he found his interest for the gambling industry.