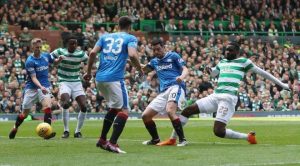 Last year, Scottish football bosses scooped millions of pounds by selling match statistics to local bookmakers.
According to reports, in 2017, the Scottish Professional Football League generated up to £3 million by providing specific game data to UK gambling operators. The aforementioned amount represented a £1.2-million increase in the profits compared to the previous result. The massive amount has been produced thanks to the constantly growing market in live betting on football matches, but at the same time, it has resulted in rising concerns related to the also rising influence of gambling operators in football.
As revealed in a recent report, an estimated £3 million of the SPFL's overall revenue amounting to £37 million was generated thanks to the "exploitation of match data" in 2017.
Approximately £1 in every £5 raised in Scottish professional leagues is now being generated from the local betting sector. The above-mentioned football match statistics are used by bookmakers to take advantage of the flourishing live in-play football betting sector which allows customers to place a wager on various aspects of the game.
According to a recent report, one in four punters who bet over the Internet use the in-play option to bet on live football matches. This, however, fueled some concerns that the growing trend makes an increasing number of problem gamblers to bet even more in order to try and compensate for their losses, hoping to generate a large winning.
Rising Problem Gambling Rates Cause Much Concern in the Sector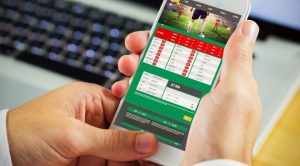 These concerns have already made advertising regulatory bodies to impose stricter rules on gambling advertising on TV, as local bookmakers have been blamed for trying to lure more people into gambling during live coverage of football matches. Apart from that, the trend of bookmakers' growing financial investment in football by inking sponsorship agreements with local football clubs made some anti-gambling campaigners, football fans and politicians raise a red flag.
Anti-gambling campaigners have claimed that inking such sponsorship agreements could end up with making gambling look normal to people, and especially to more vulnerable members of society such as under-aged individuals.
The director of the Scottish Football Supporters Association's fan group, Paul Goodwin, shared that in his opinion the dependency of Scottish football on the betting industry is "not healthy" for the game. He further shared his concern with the danger of making gambling look normal to children who could think get the wrong idea that watching live football matches and betting on them is necessarily related.
Currently, the three major tournaments in Scottish football are being sponsored by gambling operators. Being one of them, The Betfred Cup even has the name of its major sponsor, which has only recently announced that it extended the sponsorship of the competition. The other two football leagues in Scotland also feature bookmakers as sponsors.
At a time when problem gambling has been spreading across the UK, sponsorship agreements between bookmakers and football clubs, as well as betting on live football matches have become a growing concern. According to some data released by the major gambling regulator in the country – the UK Gambling Commission (UKGC) – there are about 430,000 adult gambling addicts. What causes even more concern, there are 370,000 children aged from 11 to 16 who gamble on a regular basis, with 25,000 of them being categorised as problem gamblers.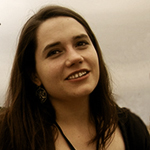 Olivia Cole has worked as a journalist for several years now. Over the last couple of years she has been engaged in writing about a number of industries and has developed an interest for the gambling market in the UK.