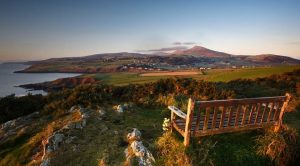 GamCare Isle of Man has helped local problem gamblers with offering approximately 3,000 appointments since 2011.
The deputy director of the leading provider of free professional advice and counselling for treatment and prevention of problem gambling, Lyndsey Smart, shared that about 90% of the people who reach GamCare are self-referrals who are looking for some help in order to deal with a gambling addiction they are facing.
According to Ms. Smart, gambling addiction was often not so obvious, so families of compulsive gamblers were usually not aware of the problem until it was too late. She further noted that excessive gambling could have really serious effects on both gamblers and their families, including not only financial problems but also a devastating impact on other aspects of their lives such as jobs and relationships.
The deputy director of GamCare Isle of Man explained that the organisation's work in the region was mainly related to helping people affected by their compulsive gambling habits, as well as to assisting their families because the negative impact of gambling-related harm was "far and wide".
As further explained by Ms. Smart, GamCare Isle of Man is part of the Responsible Gambling Week and as such, the organisation is to deliver a training workshop for SMP Partners to raise their awareness of gambling addiction and make sure that they are able to recognise the signs of problem gambling behaviour and also learn more about the possible effects and gambling-related harm.
On Thursday we joined Epic Risk Management and SMP Partners at Noa Bakehouse to talk to the industry and raise awareness of problem gambling.

Watch the interview with Paul Buck, founder of Epic Risk Management, below: https://t.co/eAfapdkTOj

— GamCare Isle of Man (@GamCareIOM) November 3, 2018
Collaboration Needed between Gambling Sector and Charities
For some time now, social responsibility in gambling has become a widely-discussed topic, especially as far as protection of more vulnerable society members is concerned.
As reminded by Ms. Smart, there are people who find it difficult to control their gambling, so a collaboration between charity organisations and the gambling sector is necessary in order for a better strategy for helping the people affected is forged.
Projects to help people with addictions https://t.co/QsSoJDmnKC

— GamCare Isle of Man (@GamCareIOM) October 16, 2018
Currently, the GamCare "National Gambling Helpline" is available across the UK. It has been given re-accreditation as a certified UK public health advice organisation by the Helplines Partnership only recently. This has completed a three-year process of re-accreditation, in which the organisation needed to comply with various standards, procedures and processes defined by the Helplines Partnership code of practice.
As Ms. Smart has highlighted earlier, rising gambling addiction rates have become a serious problem over the past few years. The major regulatory body in the country – the UK Gambling Commission (UKGC) – has reported that currently, there are about 430,000 people who can be categorised as problem gamblers on the territory of the UK, and the number of children affected by compulsive gambling behaviour constantly rises, too. The gambling regulator has been closely monitoring all gambling operators, making sure that they are in line with the latest responsible gambling standards.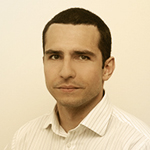 Daniel Williams has started his writing career as a freelance author at a local paper media. After working there for a couple of years and writing on various topics, he found his interest for the gambling industry.