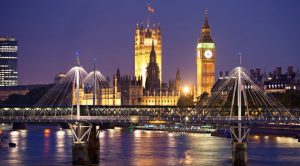 The Deputy Leader on the Labour Party and shadow Culture Secretary Tom Watson dropped a bomb on Twitter and revealed that Jeremy Wright had a meeting with two Tory Members of Parliament who have been lobbying on behalf of the UK gambling industry about three weeks before the Government's decision for the FOBT stake reduction delay was officially revealed.
According to information published on November 12th on Mr. Watson's personal Twitter account, Mr. Wright who currently serves as Secretary of State for Digital, Culture, Media and Sport met with two pro-gambling MPs on October 10th, which is less than a month before the decision for the postponement. The news for the delay in the much-expected crackdown on the controversial fixed-odds betting terminals (FOBTs) came at the time when the Autumn Budget was announced.
Mr. Watson published a screenshot of a parliamentary question to the Department for Digital, Culture, Media and Sport, according to which Jeremy Wright met two gambling industry lobbyists, the MP for Shipley Philip Davies and the MP for Tewkesbury Laurence Robertson on October 10th. The two of them have defended the notorious gambling machines in parliamentary debates and are known for previously receiving monetary hospitality incentives and gifts from gambling operators.
BREAKING: Jeremy Wright met with two Tory MPs, who receive hospitality from – and lobby on behalf of – the gambling industry on Oct 10, just three weeks before his decision to delay FOBTs stake reduction. Also appears that he had not read Tracey Crouch's review. Thought not. pic.twitter.com/Eu19Qr921l

— Tom Watson (@tom_watson) November 12, 2018
Reportedly, the monetary hospitality encouragements received by Mr. Davies between 2016 and 2017 alone amounted to £3,685, while Mr. Robertson was granted £2,550 as hospitality.
Could the Meeting Be Compromising for Jeremy Wright?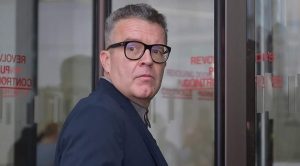 According to the screenshot published by the Labour Party's deputy leader in Twitter, Jeremy Wright wrote in response to the parliamentary questions that he had not met with any gambling operators since his appointment. He explained that "regular such meetings" were held by the Minister for Sport and Civil Society, along with other officials. However, he also revealed that he held a meeting with the two Member of Parliament mentioned above.
Apart from that, Mr. Watson further accused the DCMS Secretary of not having read the gambling industry review of Tracey Crouch, as he said he had been "fully briefed" on the review's aspects when asked whether he had got himself familiar with it.
The new Secretary of State has let down not only his predecessors who campaigned for urgent change, but all the gambling charities, reformers and addicts who were relying him not to bow to the will of the Treasury.

— Tom Watson (@tom_watson) October 29, 2018
In late October, Chancellor Philip Hammond revealed in the budget announcement that the actual reduction of the maximum stakes of FOBTs to £2 would be rolled out in October 2019, amid gambling operators' fears such a step would lead to betting shop closures and massive job losses in the sector. The decision for the delay caused a lot of turbulence and was followed by the dramatic decision of Tracey Crouch to resign from her ministerial role.
The screenshot was published by Mr. Watson on his Twitter account mere hours after reports that the UK Government's decision to delay the planned reduction of maximum FOBT stakes could be compromised by being based on a bookmaker-commissioned report made by the accountancy firm KPMG.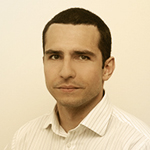 Daniel Williams has started his writing career as a freelance author at a local paper media. After working there for a couple of years and writing on various topics, he found his interest for the gambling industry.