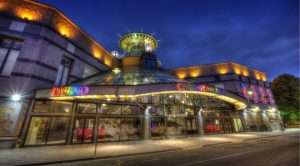 Christchurch Casino is now seeking to renew its license that, if granted, would allow it to operate for another 15 years. This was the first casino in New Zealand when it opened in 1994 and now, it is the first one to apply for a licence renewal before the Gambling Commission.
The current gaming license of Christchurch Casino expires on November 4, 2019, and in order to continue operating at the same location, the venue is required to renew the licensing documents. Earlier this year, its operator Skyline Enterprises filed an application to the Department of Internal Affairs, which is responsible for controlling all gambling operations within the country and for enforcing relevant legislation. In August, local media outlets reported that the company has paid an application fee of approximately NZ$200,000.
On Tuesday, the New Zealand Gambling Commission held a hearing regarding the re-licensing of Christchurch Casino. The operator has agreed to establish a new charitable fund and create a community liaison group as part of the new licence. An additional requirement also includes the introduction of a specific minimum annual contribution to an independent charitable trust. These conditions were not part of the casino's initial licence, which was granted in 1994 for a period of 25 years.
The hearing before commissioners is expected to continue for three days but it is highly unlikely that a final decision is to be issued by the end of the week. A total of 70 written submissions have been filed to the Commission and now, over the next three days, oral submissions will be presented by all parties in interest. That includes, first and foremost, casino representatives, of course, as well as the Problem Gambling Foundation, the Christchurch City Council, and the Salvation Army Oasis.
Christchurch Casino is the first of New Zealand's six gambling establishments of this kind to seek license renewal. Skyline Enterprises also owns roughly a third of Dunedin Casino and co-owns the venue in Christchurch with SkyCity Entertainment Group, which has an interest in five of all six casinos across New Zealand.
Christchurch Casino to Pay over 2.5% of Its Net Profit for Charity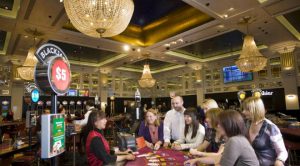 The City Council has demanded that a minimum limit is set for Christchurch Casino's contributions to the independent charitable trust. According to the Council, that specific amount should be either 2.5 per cent of the net profit of the casino or $500,000 if that percentage is less than that specific sum. In 2017, the casino generated $16.1 million in operating profit, which would suggest that the annual contribution should be $402,500. According to Christchurch counsel Jo Appleyard, the casino has said it would pay the greater of 2.5 per cent of its net profit or $250,000.
The gambling establishment wishes to pay no more than $250,000, casino chairman Ken Matthews commented, comparing it with SkyCity Auckland, which had to pay the greater of 2.5 per cent of its net profit or $500,000, according to him. Auckland's casino, however, is much larger in size with its 150 gaming tables and 1,877 slot machines, Matthews points out. The operation in Christchurch should not be required to pay the same amount since it only has 36 gaming tables and 50 machines, he explains.
Another condition in the licence renewal is the establishment of a new annual discretionary fund of $100,000 but if any funds have remained in it at the end of each year, they would be allocated to the charitable trust. The community liaison group, on the other hand, would gather representatives of different organizations and institutions who would seek to tackle on one major issue, namely problem gambling. Focusing on prevention, the new group would include the Department of Internal Affairs, different problem gambling service providers, and the police.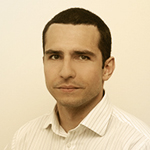 Daniel Williams has started his writing career as a freelance author at a local paper media. After working there for a couple of years and writing on various topics, he found his interest for the gambling industry.