Gambling operators in the UK intent to review the number of sports betting ads aired on TV due to major public concerns.
The Remote Gambling Association (RGA), which has members among the largest gambling operators in the country such as William Hill, Ladbrokes and Paddy Power, said it has taken into account the criticism aimed at gambling companies. That is the reason why it has decided to discuss various options in order to limit the number of gambling adverts broadcast on UK television, especially during live sports events, and especially football.
A variety of options is to be considered, including a complete ban to be imposed on pre-watershed advertising by gambling operators, the number of gambling ads aired per commercial break to be restricted to one, as well as a ban to be rolled out on so-called in-play adverts aired during live sports events.
As revealed by the RGA, the decision-making process related to gambling advertising strategies used by local gambling operators is already underway. However, the Association refused to make any speculations on the possible outcome of the review. It only confirmed it remained "very mindful" for the public concerns which have been expressed in terms of sports betting advertising on the UK television, and especially during live sports events.
Rising Number of Problem Gamblers Boosts Concerns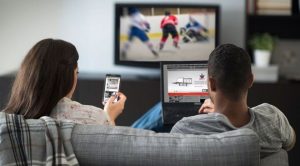 As mentioned above, the decision of the RGA to review gambling advertising in the country has come after local gambling operators have faced criticism about their aggressive marketing strategies.
Recent reports have revealed that the number of people affected by problem gambling in the UK has been constantly rising. As Casino Guardian revealed in November, the UK Gambling Commission (UKGC) published a study, according to which the number of children categorised as problem gamblers had risen to a record high of more than 50,000, while a further 70,000 children are at risk of getting hooked on gambling.
At the same time, according to data provided by the UK gambling regulatory body, there are around 430,000 problem gamblers in the UK to date.
We want to hear consumers' opinion on our proposed changes aimed at further protecting children and keeping gambling fair and safe. Follow the link to our survey here: https://t.co/LicptnaFbV pic.twitter.com/J0BLjeQd1s

— Gambling Commission (@GamRegGB) October 12, 2018
Gambling operators have been under fire for the large number of adverts aired on TV, especially at the time of live sports events. Earlier in 2018, they have been blamed for literally bombarding viewers with a massive number of gambling adverts during the World Cup.
In addition, the discussions and vast criticism faced by companies follow the launch of another initiative in which some of the largest gambling operators have decided to participate. The initiative is called GAMSTOP and is aimed at helping the most vulnerable members of society who are dealing with gambling addictions. Basically, GAMSTOP is a self-exclusion scheme, which allows people to limit their gambling by suspending themselves from a large number of online gambling operators' websites and mobile applications.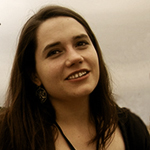 Olivia Cole has worked as a journalist for several years now. Over the last couple of years she has been engaged in writing about a number of industries and has developed an interest for the gambling market in the UK.