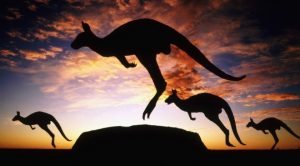 A suburban Australian football club which derives revenue from poker machines would be suspended from accessing its own playground due to a council decision to eliminate support given to local groups which depend on funding from gaming revenue.
The beginning of the week saw Darebin Council come up with a new gambling action policy which is related to fully slashing or reducing the support given to the community or sporting groups in case they receive money from local pokies venues. Under the council's decision, groups which associated with operation of gambling venues will not be allowed to use council property, sporting grounds included. Such groups will also be excluded from receiving financial help.
Northcote Park Football Club is one of the directly affected groups, along with a number of sporting and seniors' clubs. The local football club operates the Brunswick-located Northern Jackpot Pokies, which offers 85 gaming machines and generated gambling revenue of almost AU$4.2 million in the 2017/2018 financial year. Now, under the Darebin Council's new gambling action plan, the football club would not be able to access its sporting ground any more. In addition, the council's support will not be received by the club in case it receives funding from poker machines revenue or hold meetings in venues which offer so-called pokies.
Reportedly, local groups will be provided with a four-year transition period to cut their dependence on poker machines revenues by themselves.
Northcote Park Football Club's Manager Calls Policy a "Direct Attack"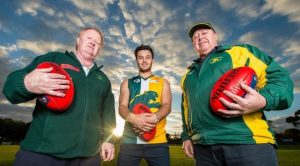 Dennis McNiece, the General Manager of the Northcote Park Football Club, criticised the council's policy, calling it a "direct attack" on the football club and shared that these actions could put the club out of business.
According to Mr. McNiece, the 70-year-old football club, received an amount of about AU$200,000 of the pokies revenues. He shared that the aforementioned amount covered approximately two-thirds of its annual expenses.
Mr. McNiece explained that he does not see the relation between shutting down football and netball clubs relates to tackling problem gambling and possible negative impact of gambling. He further explained that his football club has organised regular lectures to bring people's awareness of the dangers of gambling and other addictions.
The decision of the Darebin Council to cut the support for clubs which receive funding from gambling machines revenues has also been criticised by other representatives of local clubs. Jon Carter, President of the Preston Bullants Amateur Football Club, shared that he supported the overall goal of the council but he also said that imposing such penalties on local sporting clubs could hardly be described as the right approach.
Darebin Council mayor, Susan Rennie, however, said that there was what she called an "unhealthy relationship" between community groups and pokies venues. She further confirmed that such groups will be provided with a four-year transition period to turn to a new business model with council help.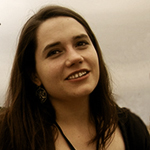 Olivia Cole has worked as a journalist for several years now. Over the last couple of years she has been engaged in writing about a number of industries and has developed an interest for the gambling market in the UK.