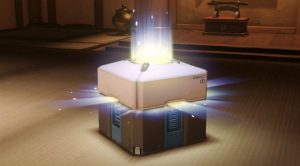 Following a recent report by the UK Gambling Commission on children and gambling trends, multiple news outlets have concluded that children's exposure to loot boxes in video games could pave the way to underage gambling. The annual statistics released in late November show an alarming trend – roughly 450,000 children aged 11 to 16 gamble regularly and 1.7 per cent of youngsters could be classified as problem gamblers.
Gambling participation in children aged 11 to 16 in the United Kingdom has risen in the past year, according to the Gambling Commission. In its annual Young People and Gambling report, released on November 21, the regulator published figures based on an Ipsos Mori study of 2,865 young people. It found that 14 per cent of children in this age group, or around 450,000, had spent their own money on gambling in the past week, an increase of 12 per cent from 2017. Over the past 12 months, 39 per cent of children had spent money on gambling. Still, participation in real-money games of chance among children remains lower than previous years, the Commission adds.
Popular forms of gambling are private betting with friends, scratchcards, slot machines, and playing cards for money with friends, according to the report. The paper also classifies 1.7 per cent of 11 to 16-year-olds as "problem gamblers" and another 2.2 per cent of them are "at risk". For the first time, the Gambling Commission adds questions related to loot boxes in its annual poll and the results, though quite clear, have become a cause for controversial statements in the media. Figures show that around three in ten children (31%) have ever opened loot boxes while playing video games.
Back in 2017, the Commission has decided to investigate the "increasingly blurred" lines between computer games and gambling. It expressed its stance amidst a heated debate on whether loot boxes represented a form of gambling and whether they should have been banned or restricted. In an official statement, UKGC executive director Tim Miller explained that loot boxes cannot be declared gambling under the current legal definition, although if they could potentially cause harm to children, the Commission would have a responsibility to keep children and young people safe.
A large number of politicians, industry experts and government bodies have since then contributed to the debate, with some taking a firm position on the matter. A Hawaiian state representative compared Star Wars Battlefront II to a Star Wars-themed online casino. An Australian study found that loot boxes were "psychologically akin to gambling", while Belgian authorities have decided to restrict them and called for a European-wide ban. The link between loot boxes and gambling has not been as clear for regulatory bodies in the United Kingdom, however.
UKGC Finds No Direct Link between Loot Boxes and Gambling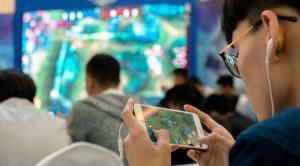 Multiple news outlets have concluded from the UK Gambling Commission's report that loot boxes were a "gateway" for children to engage in different forms of gambling. Media publications linked loot boxes to the "growing child gambling problem" in the UK, while some assumed that video games featuring such "prizes" were the reason for the increased prevalence of underage gambling in the country. According to the BBC, the Commission has found that nearly half a million children were "exposed to gambling through loot boxes" while playing video games.
What the annual survey has found, however, is very different. Indeed, close to half a million 11 to 16-year-olds gamble on a regular basis and the number of child gamblers has quadrupled in the past two years. Meanwhile, around 15 per cent of children are aware of the so-called "skin-betting" sites where you can bet with in-game items. Still, only 3 per cent of the children in the survey say they have ever participated. Moreover, online gambling rates remain very low at around 6 per cent.
Around 31 per cent of children have accessed loot boxes in an attempt to acquire otherwise expensive or impossible-to-find in-game items. Popular games that include loot boxes or similar features are Overwatch, Star Wars Battlefront II, and FIFA Ultimate Team, and many more. In its report, the Gambling Commission does not explicitly say that loot boxes may expose children to gambling. In fact, no such connection has been made.
Still, loot boxes in many games do resemble simulated gambling and may introduce children to actual, real-money gambling. It seems that, as both analysts and the gambling commission agrees, the connection between the two, as well as the potential risks for young people should be explored further.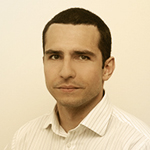 Daniel Williams has started his writing career as a freelance author at a local paper media. After working there for a couple of years and writing on various topics, he found his interest for the gambling industry.