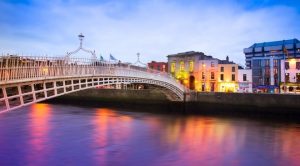 The long-awaited crackdown on illegal gambling operations in Ireland has been one of the most-discussed topics in the local gaming industry in 2018. With much more said than done, local authorities have decided to expand the clampdown on unlawful casinos in Dublin, at a time when a gambling control bill has hardly seen any progress for more than five years now.
As Casino Guardian reported in October, the Revenue Commissioners revealed that it made a decision to expand its clampdown on Dublin-based illegal casinos. The process of the notorious gambling machines' removal from local premises had already started, said the Finance Minister at the time.
Gambling machines without the required operating licences had spread in Ireland's capital city, it became clear earlier in 2018. The illegal terminals violated an existing law under which the above-mentioned terminals are banned, with a directive of the Dublin City Council and some rules of the Revenue Commissioners being violated by casino offering such terminals.
The afore-mentioned Dublin City Council's directive was officially established in 1988. Under the directive, gambling licenses cannot be provided in Dublin, which forced local casino operators to file applications for amusement licences which are subjected to a laxer regulatory control.
Illegal Casino-Style Machines Removed from Dublin Premises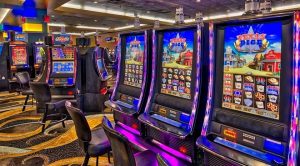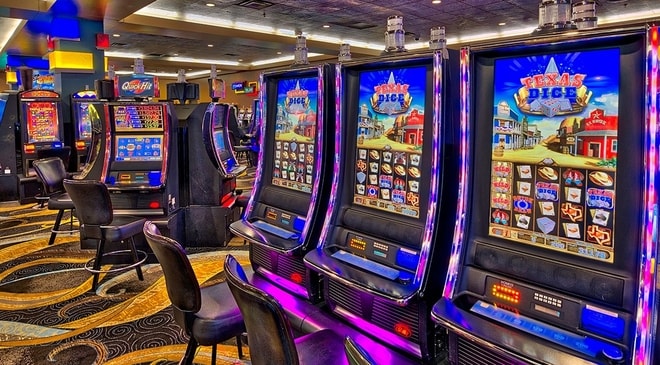 Amusement machines do not offer monetary prizes. They only offer games which provide players with the chance to play again or to get a non-cash prize which value could be as high as €7.
The casino-style gaming machines which have been illegally run in Dublin, have been accepting betting stakes amounting to up to €250, with the offered cash prizes being a lot larger than the ones which are legally permitted on the amusement machines.
However, media reports emerged that some premises in Dublin have been offering illegal casino-style gaming machines, so a number of enforcement letters have been sent by the Revenue Commissioners to gaming operators which offer their services in the city. The authority placed a deadline for the companies to eliminate all casino-style machines from the premises they are located at in order to avoid forced further enforcement actions.
The Irish Finance Minister Paschal Donohoe later revealed that the legal process of illegal casino-style gaming machines removal had begun. According to information provided by him, about 250 premises have been put under the scope of authorities' scrutiny.
Spreading Gambling Addiction Becomes a Major Issue in Ireland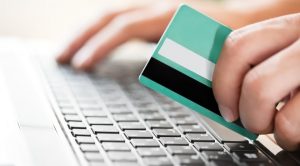 At the same time, a concerning trend has been witnessed among Irish residents. According to experts from the Saoirse Addiction Treatment Centre based in Limerick, spreading gambling addiction is one of the most serious problems which has been faced by the Irish gambling sector.
As revealed by one of the centre's professionals, the increasing popularity of online gambling among young people and the lack of adequate regulation which would be able to tackle problem gambling, has become a major issue. Some gambling addiction treatment specialists have shared their concern that apart from literally infinite opportunities to gamble, online gambling also can also be dangerous as the process could continue for an undetermined amount of time.
According to a 2015 report commissioned by the National Advisory Committee on Drugs and Alcohol (NACDA), 64% of adults gambled over that last year. The report in question, however, only used a broader definition and was not specific enough about the frequency of people's gambling habits.
The last few years have seen Revenue finally give a start to casino industry crackdown regarding mostly unlicensed gaming machines. It also collected more than €1 million in extra taxes from business that failed to comply with the regulatory body's rules. Despite that, anti-gambling campaigners have claimed that little is being done to regulate the actual gambling which is taking place in such venues.
Betting on National Lottery Draws Could Be Stopped
Apart from that, a few months ago, a bill aimed at stopping more than a dozen unregulated operators in Ireland was unveiled.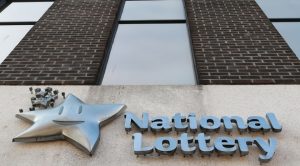 According to the justice spokesman of Fianna Fáil, Jim O'Callaghan, who introduced the National Lottery (Protection of Central Fund) Bill, there were about 15 unregulated offshore businesses which offered bets on the national lottery. He shared that such operators allow people to bet on the six numbers that may be drawn out by the National Lottery, instead of purchasing a regular lottery ticket. As revealed by Mr. O'Callaghan, there are currently about 15 operators which allowed Irish people to bet on lottery draw outcomes, but there is a likelihood that more of them will enter the local gambling sector.
Of course, fewer tickets bought equal less money for good causes to support local communities. According to the Dublin Bay South TD, a total amount of approximately €225 million is being provided for good causes. It has also become clear that about 28% of the money derived from lottery ticket sales are redirected to various good causes, including culture, heritage and art projects, healthcare, your amenities, sports amenities, etc.
A proposal regarding possible amendments brought to the existing Betting Acts has been rolled out by Mr. O'Callaghan. Such changes would strip retail and online gambling operators in Ireland from the opportunity to offer bets on the outcome of lottery games held under the National Lottery Acts.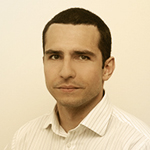 Daniel Williams has started his writing career as a freelance author at a local paper media. After working there for a couple of years and writing on various topics, he found his interest for the gambling industry.