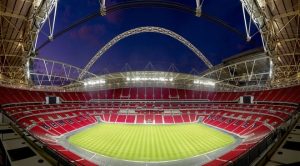 The trend of English football teams inking sponsorship agreements with local and international gambling operators is still ongoing.
For the time being, nine out of the twenty clubs in the English Premier League, as well as 17 out of the twenty-four football clubs in the Championship, have a betting company for a main shirt sponsor – something they have been widely criticised for lately. Sponsorship agreements between professional football clubs and gambling operators have become a massive business which spends more than £260 million on an annual basis on securing these rights.
Considering the fact that currently, the English Premier League is considered the most competitive football league on a global scale, gambling operators have been greatly attracted to the opportunity to rise and shine as the clubs' shirt sponsors, especially when it comes to the "big six" which are by rule involved in the largest transfer deals.
The last few years have seen a large number of sponsorship deals between betting companies and Premier League teams. However, the relationship between professional sport and the gambling industry has risen the concerns of some experts who have commented that such an increased presence of betting operators in sport could make betting look normal to more vulnerable people and individuals below the age of 18. According to anti-gambling campaigners, such sponsorship deals also fuel gambling addiction.
Despite the massive wave of criticism faced by both football clubs and gambling operators, there is no sign of them going in different directions. New research carried out by Sportcal, a sports marketing intelligence company, has shown that 58% of the 358 active sponsorship agreements between professional sports teams and gambling firms worldwide are represented by football clubs.
Football, Horse Racing and Basketball Most Popular for Betting Sponsorships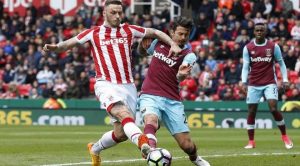 The research released by Sportcal showed that football, horse racing and basketball are the most popular markets for inking the above-mentioned sponsorship deals.
According to the research, an amount of more than £260 million is paid by betting operators in sponsorship deals with sports clubs every year. The largest spend was the one of the Turkish betting firm Spor Toto, which currently has five active sponsorship deals estimated to a total of £23.3 million. The operator even beats UK betting giants such as Betway and Unibet when it comes to expenditures on sponsorship deals, as the two of them pay £18.24 million and £17.8 million, respectively, in deals.
The largest deal of Betway as a shirt sponsor is the one with the English Premier League club West Ham United, with the deal being estimated to more than £10.26 million. Experts have commented that the popularity and the international appeal of English football teams could be considered the main drivers of the trend which has accelerating pace over the last few years. Premier League shirt sponsorships have become a major focus of many Asian brands that were willing to buy the right to advertise the service to their target market.
Still, the trend of inking sports betting sponsorship deals has been less popular among the elite football clubs on a global scale. According to analysts, this is normal because the bigger clubs are normally able to generate large sums from sponsors in sectors other than gambling. For the time being, about 70% of clubs in England's second tier have a sponsorship agreement with a gambling operator.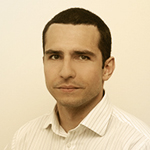 Daniel Williams has started his writing career as a freelance author at a local paper media. After working there for a couple of years and writing on various topics, he found his interest for the gambling industry.