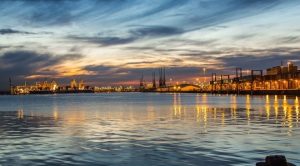 A 40-year-old female has been sentenced to five years in jail after stealing over £400,000 from her employers in a period of seven years in order to fuel her problem gambling.
According to information provided by prosecutors, Kathleen Weir, a Southampton-based accountant, spent a total amount of £1.2 million to bet on sports online during a seven-year span, from 2009 to 2016. Previously, Ms Weir confessed two cases of defrauding the city's Elliotts builders merchants.
The Southampton Crown Court heard that the defendant, also known as Kathleen Griffin, began to steal money six months after starting working at the position of deputy head management accountant at Elliotts builders merchants. The woman managed to make 43 money transfers and cashed 72 cheques before some "irregularities" were noticed by her employers.
The woman admitted embezzling the cash and confirmed that she spent the amount to fuel her fascination with gambling, blowing it primarily on football and horse racing bets. Ms Weir, who also used the surname Griffin, transferred the stolen money to nine different bank accounts in her name.
As prosecutors informed the court, other employees did not strictly comply with fraud-prevention procedures. Most of the employer's losses were already covered by insurance. The company, however, faced a £10,000 fine for unpaid tax and its reputation also suffered.
Kathleen Weir Faces 5-Year Jail Sentence after Pleading Guilty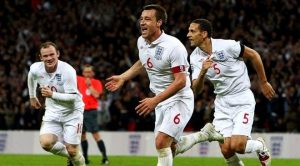 Police investigator Stephen Webber revealed that the 40-year-old woman took advantage of the company's trust in her and got used to systematically misappropriating funds from her employer to fuel her gambling habit.
According to Webber, both the lengthy period of time and the massive amounts of money embezzled were staggering, both of which prove the severity of the gambling addiction Ms Weir has been suffering from.
As mentioned above, the defendant started her wrongdoings only six months after she began working as an accountant with the Elliotts builders merchants in 2009. No irregularities, however, were noticed by her employers until 2016. An internal investigation was started at the time, only to find the missing funds as a result of the accountant's actions.
At first, the women blamed other people for the missing money. It took police two years to prove that she had been the one making secret transactions estimated to more than £209,400 and cashing cheques worth over £196,600, redirecting the payments to her own bank accounts.
The court also heard that the woman hid her employment history, as well as the ongoing court action against her, from her current employers who even lent her some money to help her pay off debts, as they were told. Her current employer, Paul Heys, explained that he had no idea what had been actually going on, as he was told she had been taking care of her ill father and had not been recently working anywhere.
After denying her wrongdoings at first, on December 4th Weir changed her plea to guilty to two counts of fraud. It was found that the woman made 8,000 bets in a two-year period through a number of local gambling operators, including bet365, William Hill, Ladbrokes and Skybet.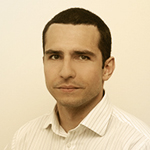 Daniel Williams has started his writing career as a freelance author at a local paper media. After working there for a couple of years and writing on various topics, he found his interest for the gambling industry.